What is a Cloud Phone System?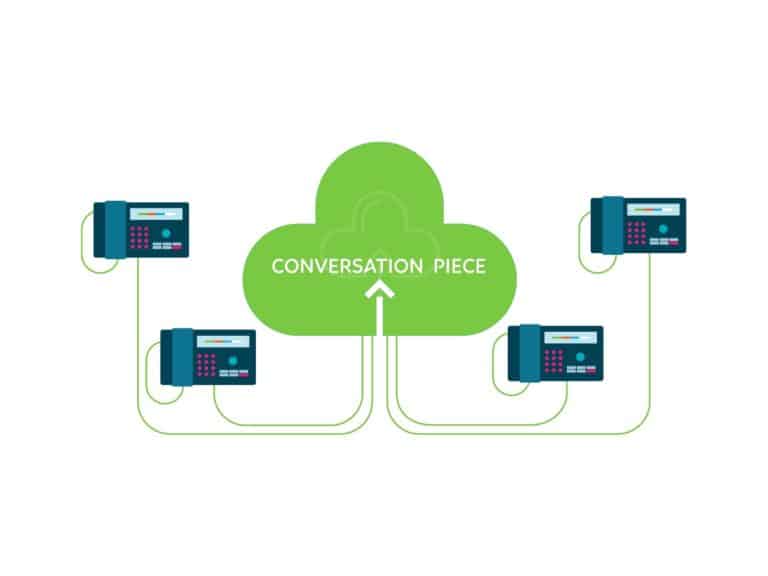 Cloud Phone System:
A cloud phone system is a Voice over IP (VoIP) based business telephone system platform that is hosted by a third-party provider such as Conversation Piece. Cloud phone systems offer enterprise level resilience, security and phone system features such as: Mobile Apps, Soft phones, Hunt Groups and many more features.
Advantages of a Cloud Phone System:
Lower Costs
Cloud phone systems are a lower CAPEX cost for businesses compared to purchasing on premise phone system. The cloud and VoIP will also reduce the cost of your line renal and calls by up to 60%.because you are using an internet connection instead of ISDN lines.
Features
The Cloud is a gateway to applications and unified comms features including voice-mail to email, IVR, Mobile apps, Softphones and API Integration with CRMs. A number of providers also offer privately-managed network functionality on the cloud so your communications never travels on the public internet.
Mobility
In the modern business environment not everyone is desk based or office based, the cloud enables employees to work from anywhere because once they have a mobile phone or PC. This allows employees to be connected to the office and customers from anywhere at anytime.
Reliability
Cloud-based phone systems offer 99% up time and are based across multiple servers and data centres. This offers a lot more resilience than an on site phone system. The cloud ensures that your business communications are open 24/7—but it also provides great peace of mind in the event of a disaster. In any event, the Cloud is a great safeguard for continual 'business voice' presence even in those unforeseen circumstances.
Fewer IT Difficulties
Cloud phone systems, are managed by the service provider, off-site, meaning that your business's IT personnel or specialist will be able to delete 'phone system maintenance' from their to-do list and concentrate on business goal-related IT issues.
Enhanced Data Security
The prospect of putting company data outside the business's firewall can be daunting, but the Cloud removes such concerns. In fact, data protection is reinforced by the Cloud, due to ISO security standards that service providers abide by.
If you would like to know more you can contact seamus.dunne@conversationpiece.ie or Free Phone 1800-300-677