VoIP Dublin: Leading Phone Systems Provider
---
Reduce phone bill costs by as much as 70 per cent

Perfect for home and remote work


Fully-detailed call analytics and reporting

Auto-attendant and voicemail to email features

Many additional features
'Conversation Piece is your ideal solution for high-quality, lightning-speed VoIP in Dublin to meet the demands of today's rapidly rising remote workforce. With our hardware, software, and broadband connectivity, Conversation Piece has VoIP solutions to reliably meet the needs of organisations from SMEs to large corporations.'
OUR VOIP PHONE SYSTEMS IN DUBLIN
Conversation Piece offers competitively-priced, high-quality VoIP phone systems in Dublin. From our offices in Tallaght, we serve valued clients in locations such as Docklands, Dublin 7, City Centre, Smithfield, Sandyford Business Park, IFSC, Premier Business Park, and Eastpoint Business Park.
Some of the benefits and features you'll get by choosing Conversation Piece as your VoIP provider in Dublin include:

Voicemail for all users
From SMEs to large corporations, we've got you covered from coast to coast

Voicemail to Email
Receive voicemail directly to your email inbox for easy access

IVR's / Auto Attendant
Register an automated message followed by a selectable menu with direct links to extensions

Hunt groups
Install multiple phone lines in a ring or parallel configuration just the way you want

Call forwarding
Enjoy automatic call forwarding to dedicated phone lines

Call Waiting
Receive notifications when other callers are on the line

Call Transfers
Transfer a call from one line to another quickly and efficiently

MOBILE APPS & SOFT PHONES

CALL RECORDING
Record phone calls for future use reliably and easily
CONVERSATION PIECE IS YOUR BEST CHOICE
Work from home or anywhere else from your Laptop or Mobile Phone with the same functionality as being in the office
Take your business landline and functionality with you wherever you go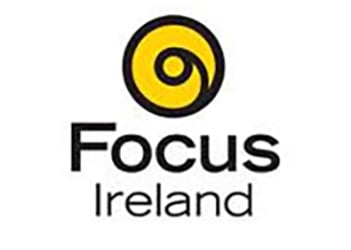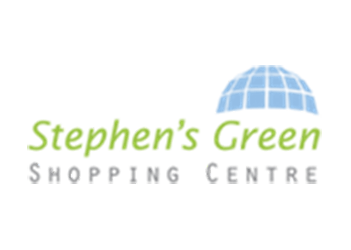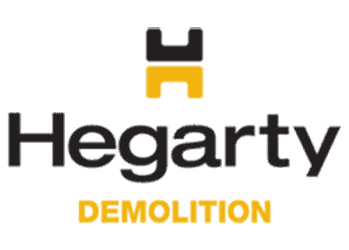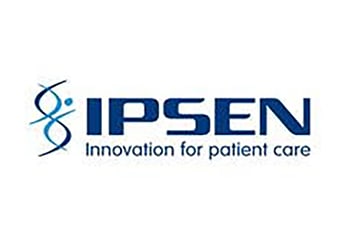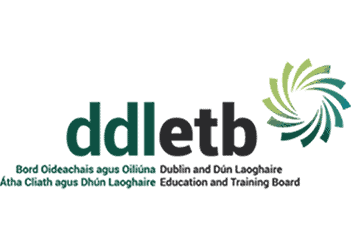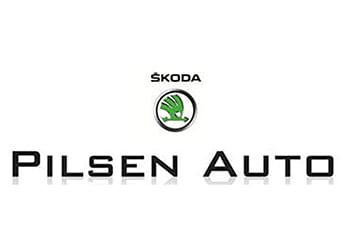 BENEFITS OF USING OUR VOIP PHONE SYSTEMS IN DUBLIN
COST-EFFICIENT COMMUNICATIONS
Say goodbye to hefty phone bills with traditional landlines and choose a VoIP phone provider in Dublin.
VoIP calls simply cost far less when compared to old-fashioned phone lines.

Eliminate PSTN and ISDN/FRA landline rental fees altogether.

Completely free VoIP calls between company branches and amongst remote workers.

Significantly lower international calls for an increasingly globalised world.
Perhaps the biggest difference between traditional phone lines and VoIP in Dublin is that your overall costs are significantly lower across the board with VoIP. Calls cost up to 70 per cent less whilst line rental fees may be eliminated altogether.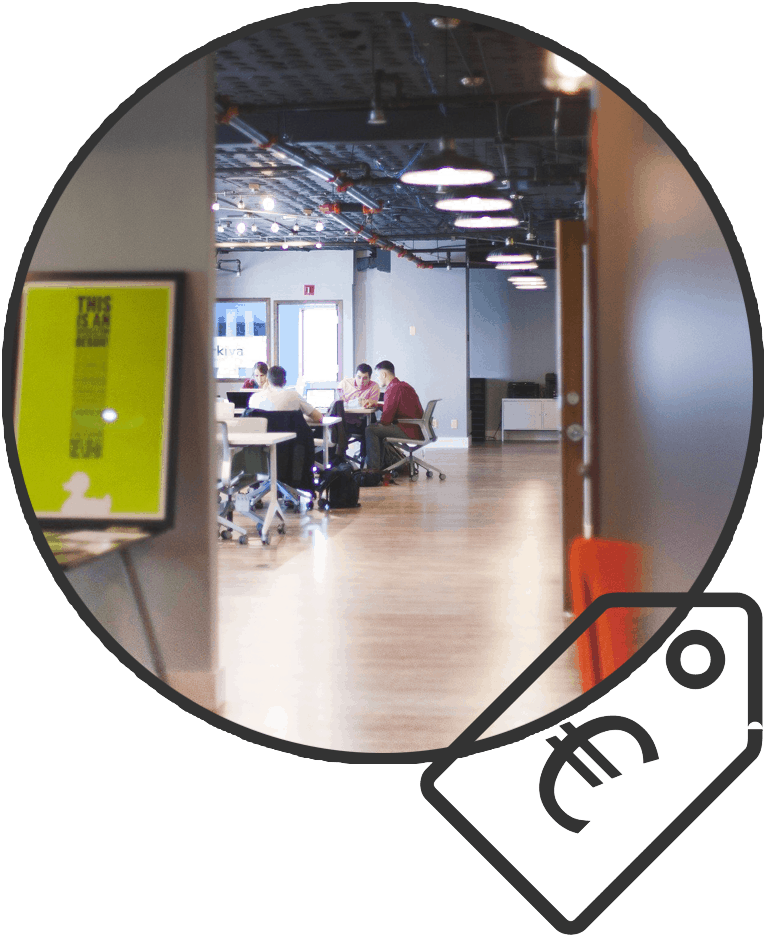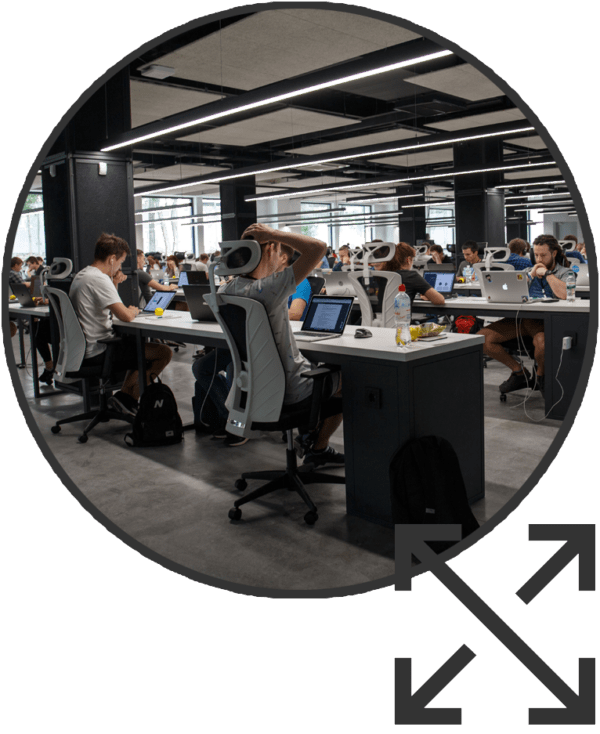 ADAPTABLE AND FLEXIBLE FOR ALL BUSINESSES
VoIP Phone Systems in Dublin are easy to install and upgrade depending on the needs of the business. Whether it's a startup or small business, medium-sized enterprise, or a large corporation, our VoIP in Dublin can be scaled to match your business needs and your package can be easily modified through our software, without the need for complex phone line installation common to traditional phone providers in Dublin. Want to upgrade your plan with additional features and services? No problem, Conversation Piece can augment your current package in an instant without interruptions.

SUPERIOR MOBILITY FOR REMOTE WORKERS
With more and more workforces working from home, IT departments must adapt to providing employees and colleagues with reliable, dedicated phone lines wherever they may be. Conversation Piece's VoIP service in Dublin makes this possible and simple, since you are no longer tied down by physical landlines and can supply remote workers with dedicated VoIP phone lines with ease. Calls between branches and to home workers as well as to and from clients are made seamless and simple, since calls are routed digitally without revealing personal phone numbers. Furthermore, international remote workers can be connected digitally so that you can continue to operate around the world without hesitation.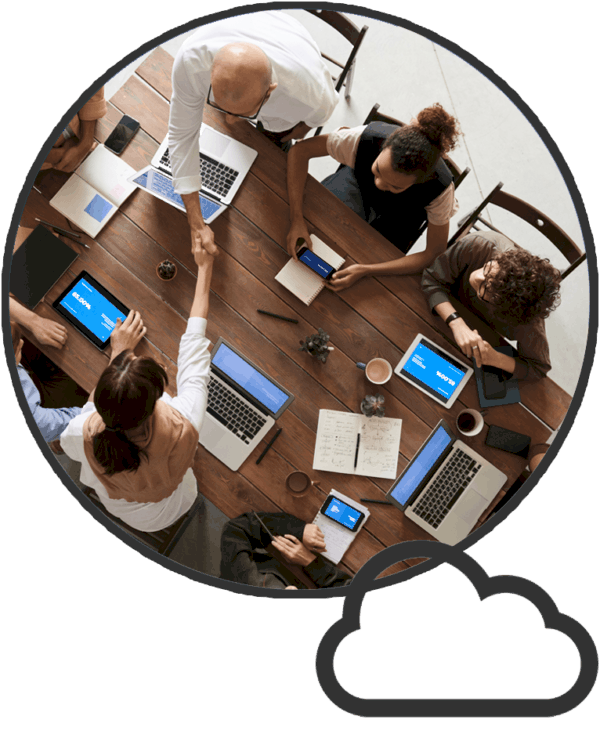 FULLY-INTEGRATED BUSINESS FEATURES
One of the major benefits of switching to our Dublin VoIP service, is that your business can take advantage of rich features unavailable with traditional landlines. Conversation Piece offers VoIP phone systems complete with applications and software integration that go beyond simple phone calls. Features such as department and employee listings to easily transfer calls in real-time, instant messaging services, video calling functionality, click-to-call directly from your website, hunt groups, and call status information all provide superb utility for organisations and customers alike.
CLOUD SYSTEMS FROM VOIP PHONE PROVIDERS IN DUBLIN
Our Cloud PBX Phone System is amongst the best for most businesses simply due to its practicality and the lack of having to purchase and install expensive equipment since your communications is hosted via our cloud-based software (Hosted PBX System).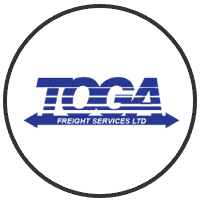 "Conversation Piece installed a new state of art Panasonic system, keeping all our existing phone numbers and achieving annual savings of circa €10,000 on line rentals and call costs. Conversation Piece carried out the work seamlessly and without causing any disruption to either staff or business.."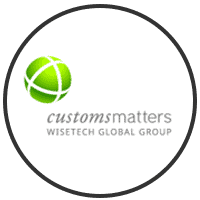 Stephen Tracey – Managing Director
"Our practise and another moved into a green field site in Mullingar Primary Care. We had a shared Panasonic telephone system using Voice over IP technology and were able to keep the costs of both practises separated and manageable. We recently did a review of our services and costs with our account manager, Eoghan ..."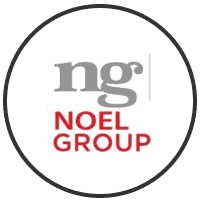 Mark Staunton – CEO Noel Group
"I recently asked Conversation Piece to review our overall communications and connectivity infrastructure with a view to making it fit for purpose for the foreseeable future. Having completed this project we now have a single uniform voice and data network serving our 15 offices around Ireland with voice services being delivered from the Conversation…"
WHY IRISH BUSINESSES ARE SWITCHING TO VOIP
With the prevalence of high-speed internet in today's modern age, Irish businesses are finding plenty of practical reasons to switch over from old-fashioned telephone lines to VoIP phone providers in Dublin such as Conversation Piece. Not only does VoIP technology use your existing broadband connection to eliminate the costs of installing new phone lines, but the high-speed nature of modern data communications permits businesses to make phone and video calls over their existing internet connection for a fraction of the cost when compared to 20th century technology.
Moreover, our VoIP service provides unrivalled flexibility in terms of features and functionality, no matter whether you're operating a small business or managing a large corporation. Our Unified Communications and Enterprise Systems provide even greater leverage for organisational communications.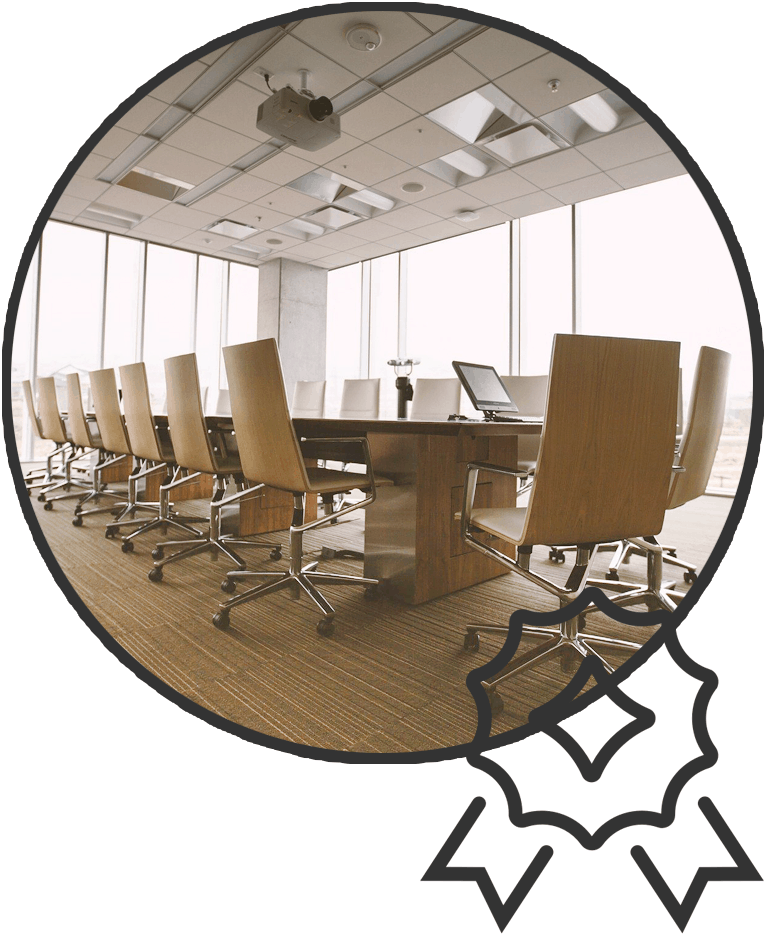 FEATURES OF VOIP PHONE SYSTEMS IN DUBLIN
Office Phone System providers in Dublin can no longer simply provide calling and voicemail when modern VoIP services offer so much more than the standard features. Our service includes utility through useful features such as call forwarding, call waiting, call blocking, voicemail to email, IVR with automated attendant, mobile app integration, call recording, SoftPhones, and much more.
VoIP phone systems can provide remote workers with the full functionality of modern VoIP technology without costly installation and equipment, wherever they may be working. Remote workers can take advantage of features such as our mobile apps, SoftPhones, dedicated business lines, and much more from home just as though they were in the office.
WHY SWITCH TO VOIP IN DUBLIN?
Switching to VoIP over legacy landlines is made easy with Conversation Piece. Our installation services make the switch quick and easy so you can reap the benefits of a modern telephone (and more than just a telephone) service. As a leading phone provider in Dublin, our installation team can replace your existing telephone system and upgrade your system as needed in the future easily due to our years of experience and expertise with VoIP phone systems in Dublin and around the country.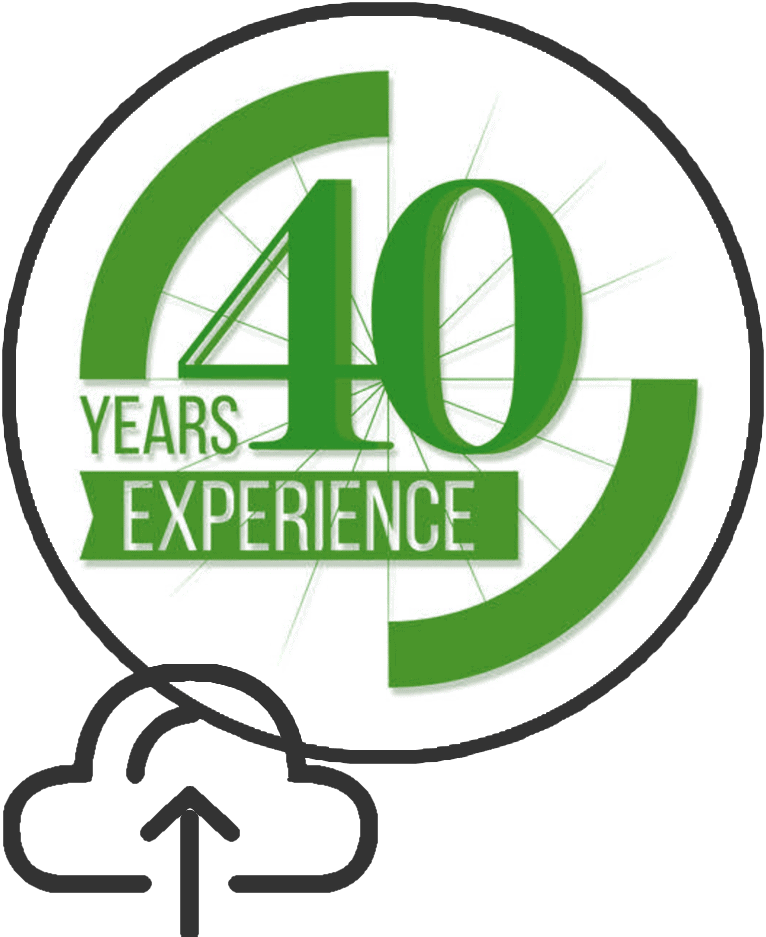 Our VoIP telecommunications products and services meet and exceed the requirements of clients operating in a wide range of industries and are suitable for every business from start-up to large corporation. Some of the major industries we serve include the following:

HOSPITALITY SERVICES
From restaurants to hotels, travel agents, and event organisers, clients in the hospitality need fast and effective communications with customers on a daily basis. Our VoIP phone services in Dublin are ideal for reliably handling the large volumes of incoming and outgoing calls for bookings, reservations, and ensuring that customers can always get in touch.

OFFICE SYSTEMS
Every office requires consistent and organised telecommunications with no room for error, but since many organisations use CRM and ERP in addition to traditional telephones, it can be challenging to integrate and align communications across multiple systems. IP Phone Systems seamlessly integrate communications across all administrative functions and permit offices to better coordinate communications.

HEALTHCARE ORGANISATIONS
In times of medical crises, every second counts. Surgeries, hospitals, paramedics, and general practitioners all require consistent and reliable telecommunications to relay vital information when it's most needed. You can rest assured that our VoIP phone systems in Dublin are up to the task in the healthcare industry.
Frequently Asked Questions
IS A SPECIAL PHONE NEEDED TO MAKE VOIP CALLS?
If all you plan to do is to make phone calls but over an internet connection, then no, you don't need a dedicated VoIP phone. Likewise, you don't require a special phone (or any phone, for that matter) to use software-based solutions such as Skype. If you plan to use any of the useful advanced features and get the most out of VoIP calling, however, you do require different hardware than what is available over traditional PSTN networks.
HOW DO I MAKE A CALL ON A VOIP HANDSET?
Basically, the call is made in just the same way over a VoIP handset as with a traditional landline telephone. All you need to do is to plug the telephone into the internet connection and dial the number to make an outgoing call, or simply pick up the receiver to take an incoming call. Easy peasy, lemon squeezy.
DO VOIP PHONES PROVIDE THE SAME CALL FEATURES AS PSTN PHONE LINES?
Every feature available on old-fashioned PSTN landlines is available for VoIP phone systems, and so much more. Features such as call waiting, call forwarding, call blocking, and everything else you'd expect is standard for VoIP lines, but you can also take advantage of additional features that landlines simply cannot offer.
DOES MY PC NEED TO BE ON TO MAKE OR RECEIVE VOIP CALLS?
It depends. If you're using a VoIP handset, all you need to do is to ensure that your handset is connected to the internet, so no, your PC isn't relevant. If you're using software or cloud-based VoIP technology, your PC or calling device needs to be both on and connected to the internet to make or receive VoIP calls.
IS IT WORTH SWITCHING TO VOIP FOR BUSINESS?
Of course it is. VoIP an ideal choice for any business over traditional landlines for a variety of reasons. Firstly, VoIP can handle multiple lines, with no restriction on the number of incoming calls common to PSTN lines. Furthermore, conference calls are much easier to organise. The cost of making calls, especially long-distance international calls, is significantly lower. Lastly, updating and software upgrades are quick and easy to implement due to the internet-based nature of VoIP.
CHOOSE CONVERSATION PIECE FOR YOUR BUSINESS
---
Conversation Piece is your ideal provider of VoIP in Dublin. Proudly serving Irish businesses for over 40 years, our VoIP solutions are ideal for SMEs and large corporations in all industries. You'll feel confident choosing us for your VoIP needs as we have garnered a reputation as one of Ireland's leading VoIP Providers.
Get in touch with us today to replace your existing telephone system with high-quality VoIP solutions or to install or upgrade your business telecommunications.