VoIP Phone Systems
Revolutionise Your Office Communications with our Phone System.
Benefits of VoIP Phone for Business
Upgrade your phone system to cloud phone system with full system functionality
Reduce Call cost by up to 60%
Free Calls Between Branches
Free Installation and Training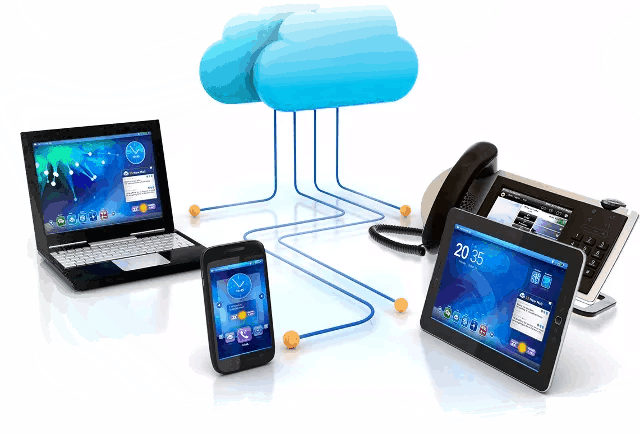 VoIP Phone in Ireland – Revolutionise Your Office Communications with our Phone System
Conversation Piece is one of the leading PROVIDERS OF VOIP PHONES IN IRELAND. We are committed to solving all your telecommunications problems and helping you improve customer service and internal communications.
What is a VoIP Phone System
Our service makes use of a technology called Voice over Internet Protocol. In simple terms, this means making telephone calls via an internet connection, as opposed to via copper phone wires. VoIP phones can convert sound into a digital frequency that is then transmitted through network cables between two or more phones.
At Conversation Piece, we have worked tirelessly to develop and create the best VoIP phone system in Ireland. We put your business communications in a bubble and create a private network for all phones to connect to. Our service is scalable to your demands, and we even provide FREE installation, training, and advice to help you understand how to use your new system. We offer a cost-effective answer to all your telecommunications problems.
Benefits of the Voice Over Internet Protocol technology
We provide customers with an extensive VoIP phone system that will lead to plentiful benefits for your business.
We provide you with FREE VoIP System Installation & Staff Training
We offer free calls between branches and phones on the same connection.
Your business enjoys seamless and instant communication without incurring additional call costs.
Dramatic Monthly Savings
Reduce your monthly business expenses by upgrading your phone system to a cloud-based VoIP one. We offer a solution that means you do not have to register with a standard phone network. As a result, line rental fees are a thing of the past. With our VoIP in Ireland service, all your calls are made via network connections instead of typical phone lines. There are no additional charges for the service. Our system also benefits you by not needing to be maintained annually.
VoIP phone systems are set up online, meaning you only need an internet connection to enjoy them. We connect you via your existing business internet or set up a secure, high-speed, dedicated connection for you. Either way, there are no regular maintenance fees. If any maintenance is required, we will take care of it. If you regularly end up with high monthly call costs, then you will love our VoIP service. Thanks to it, you can save as much as 60% on all calls.
Forget about worrying about expensive international phone calls – making or receiving calls to numbers all over the world is simple and cheaper than ever before. This solution will help you stay in contact with clients and suppliers across the globe, maintaining a good relationship with them without breaking a bank.
Incredibly Easy To Scale
A huge benefit of our VoIP phone system is that it is very easy to scale to meet your growing organisation demands. We offer services targeted at businesses of different sizes, so you can easily find the ideal package tailored to your company. You will not have to invest in new hardware or go through the hassle of a technician coming in to install and expand your PBX every time you add a new staff member. It is all done with no fuss, and you scale up or down whenever you wish.
Improved Reliability
Our customers are amazed at the improved reliability of their communication system after switching to our VoIP phone service. By hosting everything on a cloud, away from your premises, you will have a peace of mind knowing our experts take care of everything. We are constantly able to monitor the service and pick up on minor issues before they get a chance to affect you. This means we keep the service running at all times, so your business never has to suffer periods without a phone connection. Following this, you also see higher quality phone calls as well.
By connecting over the internet we provide greater clarity on all calls. There is no longer a static noise that can drown out or distort callers. Everything is clearer and sounds crisp and clean too. This can improve the professional image of your business as callers will notice a significant change in a call quality when on the phone to you.
Conversation Piece installed a new state of art Panasonic system, keeping all our existing phone numbers and achieving annual savings of circa €10,000 on line rentals and call costs. Conversation Piece carried out the work seamlessly and without causing any disruption to either staff or business.
Martin Gately

Voicemail for all users
Never miss a message.....

Voicemail to Email
Pick up your voicemails on your smartphone...

IVR's / Auto Attendant
Set up Customer greeting followed by a menu allowing customers to pick extensions.....

Hunt groups
Multiple phones may be configured to ring in sequential or parallel order or, a mix of both...

Call forwarding
Forward calls automatically to several phone numbers...

Call Barring
Easily block outgoing or incoming calls based on call type and number...

Call Waiting
Get an alert when another call is waiting...

Call Transfers
Simply transfer a call to another with ease...

Conference Room
3 Way conferencing from existing call...