VoIP Phone Systems: Communication Made Easy
---
Dependable and dedicated VoIP business network

We

provide ongoing, world-class customer support




Seamless transition from your current phone system




Top-quality engineers for hardware installations

Lower your business overheads significantly
'With a great deal of expertise with VoIP Phone Systems – including software, hardware and broadband connectivity, Conversation Piece is the Irish VoIP solution provider you have been looking for. Our business communication systems will suit all businesses from large corporations to SMEs.'
VOIP PHONE SYSTEM FEATURES
We have offices in Dublin and Cork and offer VoIP Phone Systems for companies all over Ireland. We will bring all the features and benefits below directly to your office door, hassle free. Take the first step in massively reducing phone expenses by contacting us today. Our VoIP Phone Systems comes with a number of incredible features :


Voicemail to Email
Pick up your voicemails on your smartphone…

IVR's / Auto Attendant
Set up Customer greeting followed by a menu allowing customers to pick extensions…..

Hunt groups
Multiple phones may be configured to ring in sequential or parallel order or, a mix of both…

Call forwarding
Forward calls automatically to several phone numbers…

Call Waiting
Get an alert when another call is waiting…

Call Transfers
Simply transfer a call to another with ease…

Mobile Apps & Soft Phones

Call Recording
Simply record calls with ease…
commercial advantages of investing in a VoIP phone system 
Watch your phone costs decline when you connect to a VoIP telephone business system.
Phone calls over VoIP cost much less than traditional phone lines.

Say goodbye to costly landline Rentals for PSTN and ISDN/FRA

Calls between your various branches or remote workers are free.

Expensive International calls are a thing of the past.
One of the most telling comparisons in terms of cost that you can make between legacy phone systems and VoIP is the cost of calls and line rental.  The cost of calls will be reduced by up to 70% and line rental can be reduced by up to 100%.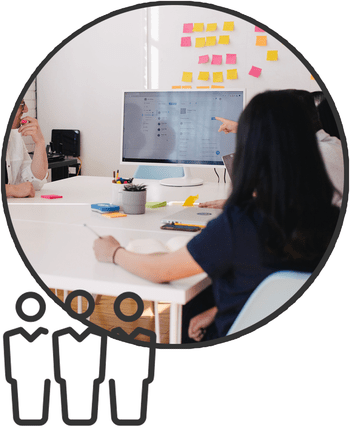 Improved Adaptability to Meet Changing Business Needs
There are few differences between a VoIP Phone System installation for a small business, a medium-sized company, or a large enterprise. Why is this? Because VoIP is very flexible and scalable. If your business  is expanding by leaps and bounds because of an increase in both customers and staff, upgrading is easy. If an employee reduces or increases, no complicated changes are required. There are no limitations to the number of calls that can be handled by a VoIP Phone System.  We simply update your software for you. If you wish to augment your phone systems with additional services and features, we can easily add these enhancements for you, with no interruptions.
Greater Levels of Mobility for Agile Working
With a VoIP phone system, you do not need to be tied down to your mainline any longer. Your published telephone number can terminate calls in just about any location you choose on a softphone or mobile app. This means that you can work remotely without your clients knowing that their call has been routed digitally in a different way from usual. Your head office might be forced to close for some reason and, with VoIP, you can instantaneously send calls to a satellite office or to a team of home workers. Not only does this make working in Ireland more flexible but it also means that you can incorporate workers in locations around the world and start to offer services to your customers in every time zone.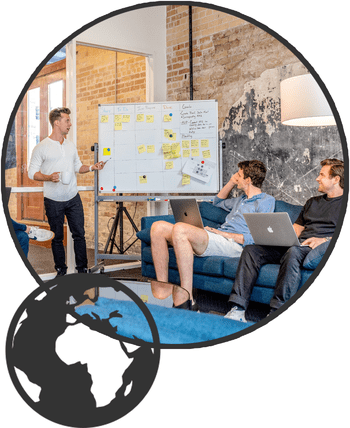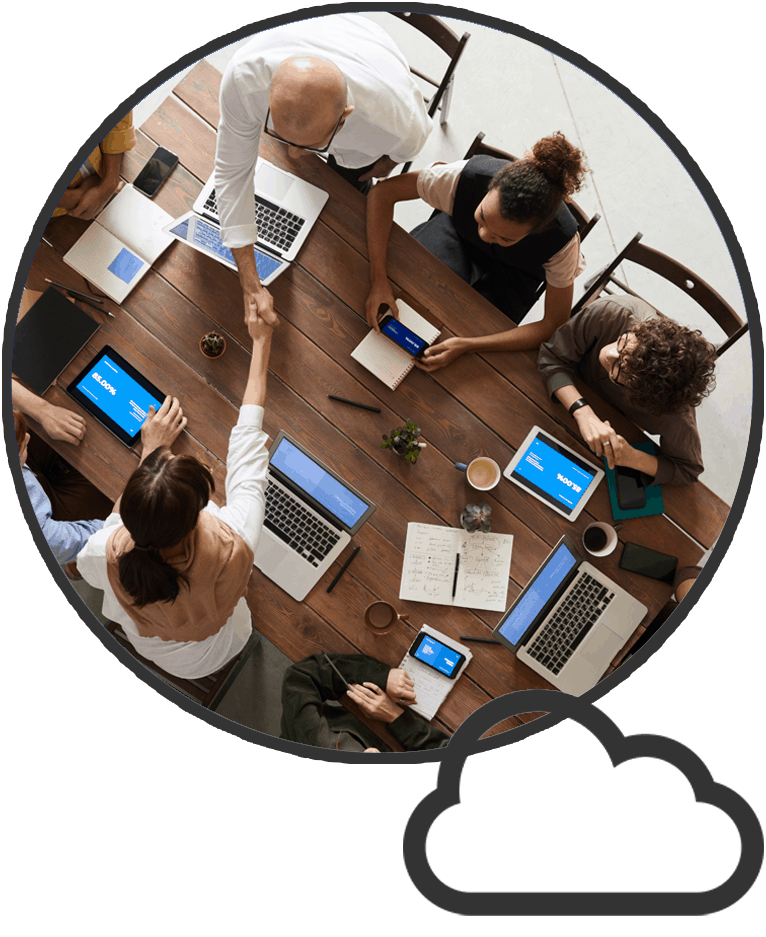 Superb Business Features That Enterprises Will Benefit From
VoIP is a feature-rich technology. By adopting it, you will have numerous applications and software systems that can run on your computer network alongside it. As such, you will get so much more than the ability to make voice calls over the internet. Just some of the features such software will afford you is the ability to look up employees or departments within your organisation to see who might be available to transfer a caller on to. Even better, VoIP can help to unify your voice communications with other digital services, such as instant messaging services. VoIP telephony will also provide video calling services, click-to-call functionality from your website, instant messaging, hunt groups and status information. In short, VoIP provides a tremendous amount of functionality for all sizes of enterprise.
Conversation Piece serves a full range of industries whose business systems are heavily dependent on clear and reliable communications systems. The following sectors are examples of industries that by their very nature, demand quality telephony infrastructures.

HOSPITALITY SERVICES
We aim for achieving a high Grade of Service (GoS) in our hospitality solutions, connecting both staff or hotel guests, internally and externally. For this sector, we design solutions with state-of-the-art equipment from our Panasonic partners. The equipment assures you of always-available technology that is paired with our cost-saving solutions that are designed and maintained on our apps for your industry's enterprise systems.

OFFICE SYSTEMS
No industry can afford to lose clients due to unsuccessful attempts to connect. Your business phones need to run flawlessly, securely, and efficiently. This can only be achieved by a smoothly running communications infrastructure. Our business phone systems accomplish this, together with our technical support staff and our B2B software solutions, for desk, mobile, and Cloud-based telephony. Our solutions include PCI compliance.

HEALTHCARE ORGANISATIONS
A strong and fit communications infrastructure is critical to the healthcare sector. The ability to connect quickly and clearly to medical staff, or to the families of patients, is crucial. Our efficient installations can handle the broadest possibilities for connectivity, and our solutions offer the most efficient options available through phones, computer systems, and the Internet.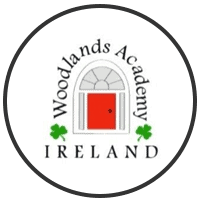 Denise Coleman, Woodlands Academy
"We have recently had a new Panasonic telephone system installed by the wonderful guys in Conversation Piece. It was a painless process and we found all the lads who installed it to be completely professional and at all times courteous and friendly.
No request was a problem for them and they were endlessly patient while we recorded messages for the different departments and giving tips on how to get the most from the system they installed for us.
I can highly recommend this company for any telecom needs you have and would use them again in the future."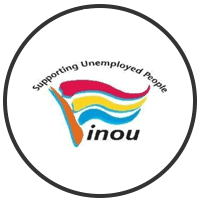 Eric Conroy – INOU
We in the INOU are happy to recommend Conversation Piece for new phone systems. We upgraded our existing phone system and have been very pleased with it since. Our broadband and phones work seamlessly together and we have had no breakdowns in that time. Any issues or adjustments needed have been handled quickly. The broadband is fast and satisfactory. The costs of calls, especially mobile which is increasing all the time, is competitive. The handsets on our desks are very useful with a range of functions.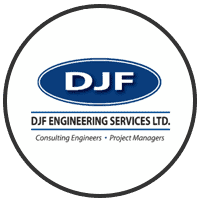 Colm McCarthy – DJF Engineering
"We installed a New VoIP Phone System when we moved office. The new system has made our telecoms more efficient and has reduced our monthly telecoms spend. Conversation piece installed and programmed the system to our requirements, we are very happy to recommend them as a telecoms partner."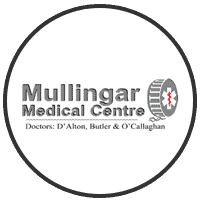 Mary Tynan – Practice Manager
Our practise and another moved into a green field site in Mullingar Primary Care. We had a shared Panasonic telephone system using Voice over IP technology and were able to keep the costs of both practises separated and manageable. We recently did a review of our services and costs with our account manager, Eoghan, and found we have had no issues since the system was installed and were able to realise additional cost savings.
Mullingar Medical Practise has been very pleased with the installation, response and ongoing support from Conversation Piece and would be happy to recommend.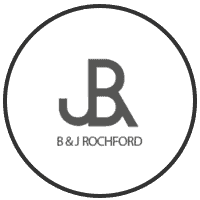 Vincent O'Leary – Director
"We are very happy with the service Conversation Piece has delivered. They were very flexible and accommodating to our requirements for a new telephone system. The work was done within a few days of starting and the engineer was most helpful in explaining the process involved in setting up the system. The after sales support we have received has been very helpful and we would have no problem in recommending your company."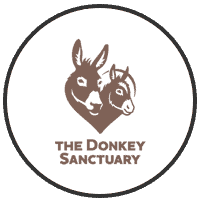 Breeda Clancy
"We upgraded to an IP Phone System with Conversation Piece and found the transition to be seamless. Conversation Piece also reviewed our phone bills and line rental reducing our monthly telecoms cost.
The engineers were very knowledgeable, accommodating and helpful. I would strongly recommend Conversation Piece as I was very happy with the service and the price was competitive."
The Business Case For VoIP
VoIP telephony is an efficient technology that offers a cost-effective alternative to traditional voice calling. Because you have already paid for your broadband connection for data-communications, VoIP provides cost savings by making use of the same technology, only for voice communications. By making use of cloud services and your current internet connection, your business can also benefit from what is a truly enabling technology.
Even when your call terminates on a mobile phone or a fixed telephone line, the cost savings of making your call with a VoIP connection by far outweigh traditional methods. Finally, VoIP provides all of the flexibility you could ever need. It has the ability to meet changing requirements whilst providing your company with a suite of digital services too.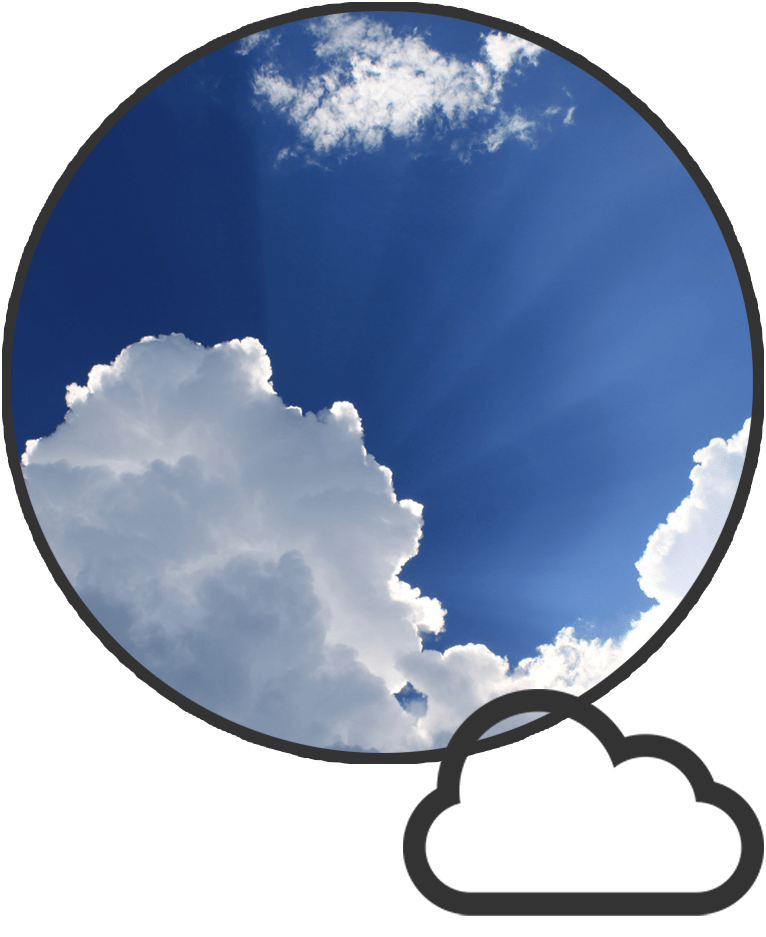 VoIP phone system features continue to emerge
Aside from the expected features, such as Call Forwarding/Waiting and Call Blocking, Voicemail to Email, IVR with Automated Attendant, Call Recording, Mobile Apps and SoftPhones, and more, to your list of VoIP phone features and apps.
Mobilise your Employees
Voip Phone Systems will allow your staff to work from anywhere outside your office with features like the mobile app and softphone. Your Employees will be able to work from home or on the road when out and about with full access to all the phone system features they are used to keeping them in touch with the office and customers.
Conversation Piece offers a number of services that will support your company's switch to a VoIP phone system. VoIP telephony can be used to synchronise your existing equipment with modern innovations if you wish, to replace your legacy systems with Internet services, such VoIP Phone System Cloud PBX Phone systems and SIP Trunking. Our years of experience and training can help you make your choices. We'll review all your options with you, before you make any major upgrading decisions.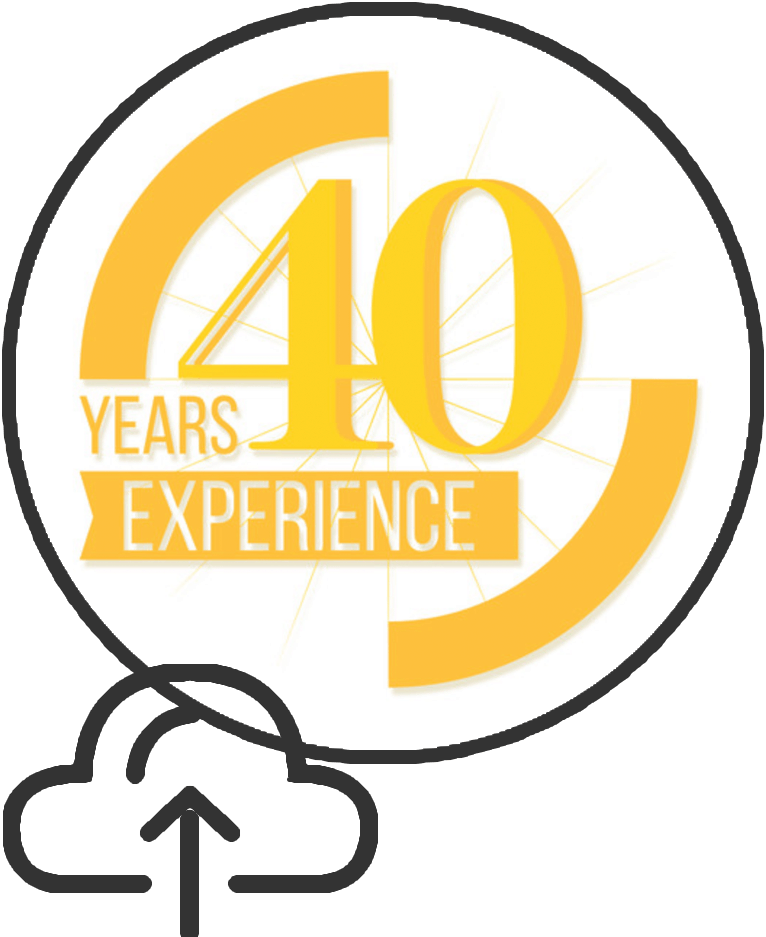 Conversation Piece satisfies the telecommunications requirements of a wide spectrum of industries. Large enterprises and medium-sized corporations, in particular, benefit from our flexible solutions and services. Take a look at the examples below. These three industries are representative of the client base we serve.

HOSPITALITY SERVICES
Hotels, caterers, event organisers, and travel agents, need to react quickly. Dealing with incoming and outcoming calls simultaneously, the features and clarity of VoIP phones are perfect for coping with the high pressures of the reservations and arrangements they manage.

OFFICE SYSTEMS
Mistakes in office systems are not acceptable. With CRMs and ERPs, a VoIP phone system seamlessly integrates and oversees the core of all administrative functions. It provides a calming "voice" when issues need to be resolved or prevented.

HEALTHCARE ORGANISATIONS
Seconds count in a medical crisis. Hospitals, doctors, paramedics, and urgent care rooms are all dependent on the ability to operate with all systems go, and with all calling systems ready to connect. You can depend on VoIP phones in a health emergency.
Frequently Asked Questions
Do I need a special phone for VoIP calls?
There are many answers to this question. The answer is "Yes" if you want all the features that come with IP telephony, which you don't get with PSTN networks. Examples are Call Flip and Voice to Email. The answer is "No" if you don't care about special VoIP features, other than using the Internet to make phone calls. The answer is also "No" if you use a software package and its computer user interface instead of a handset to make your calls. Skype is an example of a VoIP software package.
How do I dial a number on a VoIP handset?
You dial out on a VoIP phone exactly as you would on a landline phone. Simply plug the phone into your internet connection and dial, or pick up the receiver when the phone rings.
Can I use the same calling features on a VoIP phone as I do on a PSTN line?
Yes, you can set up Call Waiting, Call Blocking, and all the other regular phone features you are accustomed to, and in addition, you can add many of the special VoIP-enabled features that are not available on landline phones.
Must my computer be turned on when I make VoIP calls?
If you use a VoIP handset, you do not need a computer, but you do need to be connected to the Internet. If you are using a software version of VoIP calling, you need to be connected to the computer or hand-held device that is hosting your software.
Why should I use VoIP for my business?
VoIP is ideal for business because of the flexibility provided by the use of multiple VoIP lines. There are no restrictions on the number of calls on one line that you are limited to on a PSTN line. Conference calls are simple to organize. Costs of multiple calls, including long-distance calls, are lower. Updates due to employee hiring and other business fluctuations, are easy to implement. Calls between company branches are cost-free.
Let us create a solution for your business
---
Have you have been thinking about making changes to your phone systems for some time now? At Conversation Piece, we have been thinking, designing, and creating telephony solutions for large enterprises, medium-sized companies, and small business, for more than 40 years.
We shall discuss your requirements in depth. After examining your existing infrastructure, we'll explain the possibilities of integrating your current installations with new systems, and describe the different implications of full or partial upgrades. We have earned our reputation for flexibility and for understanding the needs of our clients.