Were IVR Phone Systems on Alexander Graham Bell's radar when he called Mr. Watson to "come here"? Most likely he never entertained the idea. But we did! Conversation Piece has been supplying SMEs and very large enterprises with telecommunications solutions for more than 40 years. Since the beginning, we have been players in advanced telephony systems, and have been forerunners in Ireland in the fields of VoIP, Cloud PBX, and Hosted PBX phone systems.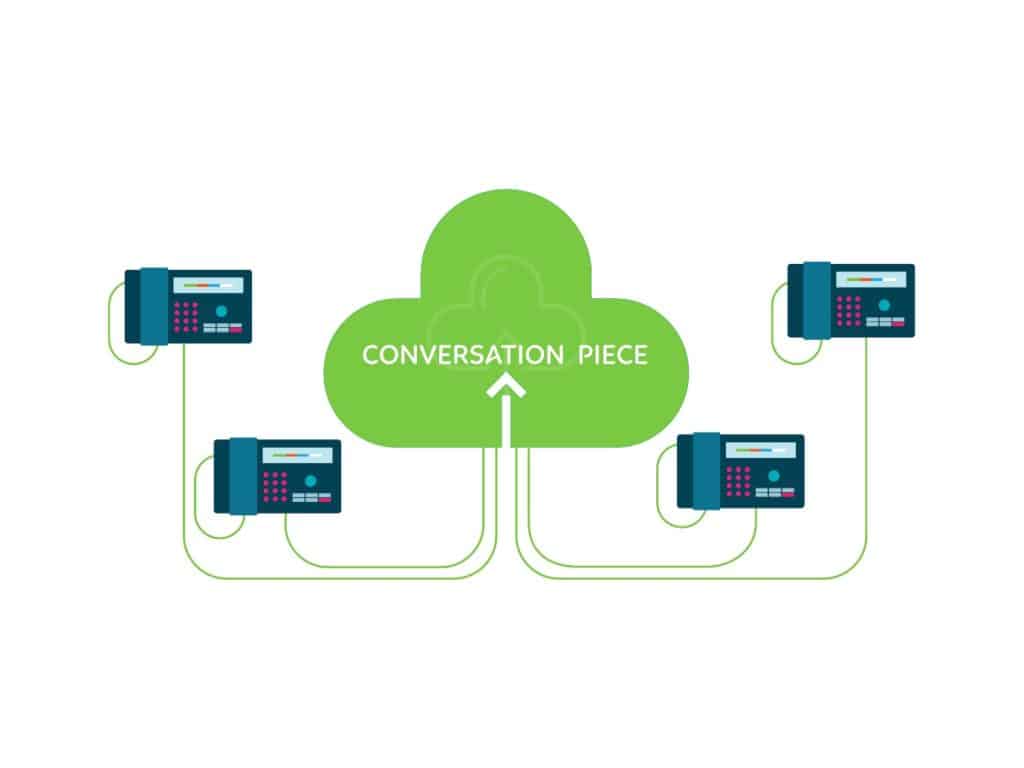 Interactive Voice Response, is not new. Since the early 1970's, it has been utilised by businesses to save time transferring telephone calls to the correct employee. Always ahead of the game, Conversation Piece has led the way in Ireland with state-of-the-art voice and data services, and have brought IVR technology to a new level. We have the experience and the expertise to provide our customers with leading-edge solutions, yet we take note of our clients' special business requirements, and customise the most appropriate services to suit each enterprise.
What is Interactive Voice Response?
An Interactive Voice Response system is based on a call flow chart/tree system of recorded voice menus that respond to touch-tone activation from the caller's phone. The system works with Dual Tone Multiple Frequency (DTMF) telephony systems. It lets a customer find the correct department in your business by navigating the automated telephony system that systematically filters the caller's choices, and finds the required agent. Hardware, software, apps, and various protocols all play a roll in the workings of the phone system.
An Automated Telephony System for the 21st century
Interactive Voice Response technology is moving away from entertaining the public with annoying music while on hold. Likewise, "Press 2 for a Sales Representative", and a list of numerous hard-to-remember choices, will soon be a thing of the past. Instead, callers are increasingly offered options that make sense to them. The IVR medium is no longer restricted to DTMF numbered options, but now also incorporates other technologies and software, such as voice recognition, AI, and Interactive Voice Response systems for call centres, no matter how small or large your enterprise may be. Machine learning technology will soon become the norm, allowing the system to sift through basic enquiries using Natural Language Processing, and letting only the more complicated queries reach the agents. Simply tap away through the menus on your mobile phone.
Benefits of Interactive Voice Response
There have always been many advantages for businesses using these systems. With the latest advances in technology, benefits are on the rise. The following are just a few reasons for considering an IVR phone system:
Efficiency: B2B communications are global. The world of business never stands still. Clients that require a service such as support, no longer find recordings of the company's business hours to be acceptable. They need immediate responses to their calls. If well-designed, an IVR phone system covers all bases by being there for your clients, 24 hours a day.

Automation: It can be designed to represent the degree of automation that works for your enterprise, whether fully automatic, semi-automatic or a combination of various telecommunication systems.

Call-handling: It can cope with high-traffic call-handling, especially when the system is well-designed for the prevention of long customer waiting periods.
Keeping track: The ability to collect statistics from calls is not always considered when looking into a telephony system. However, tracking can provide you with leads, inform you about heavy traffic periods, and give you visibility into the types of calls your system is fielding.
Time and money: The savings of both time and expenses rank high in their importance as a benefits. The number of transferred calls can be reduced by letting the software act as an electronic "FAQ". If personal data is required, this can be collected by the IVR program, and made immediately accessible to the agent when the call is finally transferred to him. This kind of time-saving is invaluable to your business. Unified Communications can be a major player in savings for both you and your customers.
Personalised menus: They can be as flexible as you wish. Menus can consist of multiple-language options, for example, making customers feel most comfortable in their mother tongues, and assisting them to navigate their routes through the system.
Benefits of working with Conversation Piece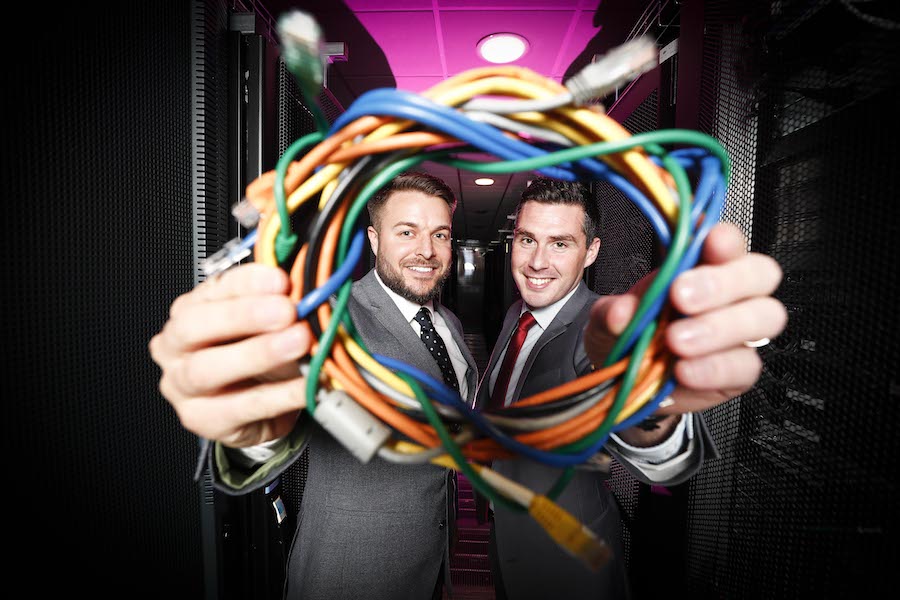 Although IVR systems have been successfully connecting consumers and businesses for decades, the system has also generated complaints over the years, especially if waiting times are long, or the correct party is not found. The solution to eliminating problems like these is professional design.
When it comes to professional design practices, you're in good hands at Conversation Piece. Here's why:
Over 5000 companies across Ireland have decided they can trust Conversation Piece. Our solutions cover a broad spectrum of verticals, including IT, the public sector, and manufacturing. Our clients include the likes of Clonmel Healthcare, Crowleys DFK, and Cash & Carry Kitchens. We also use top-of-the line equipment, and are particularly proud of our association with Panasonic Phone Systems, Ireland.
Owner, Jim Dunne, as well as members of his family, never cease to learn more about the field of telecommunications. They are constantly updating their skills and familiarising themselves with the latest developments in this ever-changing arena.
We listen and we are flexible. We can develop customised solutions for your business, making sure that you get what works well for you.
Aside from our capable full-time employees, we have excellent working relationships with a score of professionals on contract, who will work with us on projects that require specialty training outside of our arena. This gives our solutions an unbeatable amount of scope.
Our fleet of vehicles takes us all over Ireland, so our projects are not restricted to our main locations in Cork City and Dublin.
Our solutions are very scalable. We design systems for very large-scale enterprises, medium and small businesses, and can even scale down to a one-man-show. As your company grows, we can scale the capabilities of your system. Scalability and intelligent solutions are the keys to the professional presence of your business, no matter how large or small it may be.
Types of IVR systems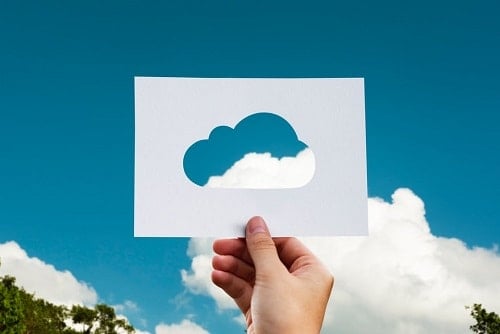 IVR solutions don't all work the same way. At Conversation Piece, we ensure that your IVR package will suit your requirements. However, IVR systems can be defined in a number of ways that are not mutually exclusive. As well, the telephony can consist of various intermixed components, such as PBX, Sip Trunks, the Cloud, and VoIP.
Inbound and Outbound IVR
Inbound IVR refers to the response the caller receives when dialing one of your company phone numbers. This response may begin with a general welcome message, which is followed by menu routing options.
Outbound IVR refers to a message your company sends out to a list of phone numbers. This can take the form of advertising and promotions, or may be a public message with regards to changes in policies.
Visual IVR
Visual IVR uses the screen of your client's mobile phone to provide him with menu options for navigating your IVR phone system.
Hosted IVR
Hosted IVR is IVR that is hosted on the Cloud, as opposed to the PBX equipment inside your premises. However, IVR is often referred to as Hosted IVR, and Cloud supported IVR is then referred to as Cloud-Hosted IVR. Either way, you can choose between a system that is cloud-based or PBX-based. Both systems will provide the functionality and apps that work with IVR.
SIP IVR
Many PBX IVR solutions can work with VoIP. (Note that Skype is an exception.) Some PBX systems support VoIP, in any case. As Session Initiation Protocol (SIP) is the communication protocol for VoIP, adding a SIP Trunk means that your business will be able to handle more than 23 calls at any one time. The SIP IVR will work with VoIP, and the IVR can also communicate with other SIP devices.
FAQ
What does IVR stand for?
Interactive Voice Response.
What is IVR used for?
IVR phone systems are used for banking, billing, shopping, booking appointments, B2B communications, travel plans, stock market activities, making reservations, ordering food, and much more.
What is an IVR menu?
An IVR menu is a branch of a navigation tree that forms the structure of the responsive part of an IVR telephony system. An IVR menu uses the structure of a flow chart, because it starts with an initial question, then works its way down, filtering options along the way. For example, if you reach the Diagnostic Testing Appointments of a hospital, the menu may provide options for you to choose from X-rays, ultrasound, or blood tests.
What is multi-level IVR?
Multi-level IVR incorporates a number of IVR paths within one larger system. This is different to single-level IVR, which may present a caller with one set of options, any of which will bring him to his destination. Multi-level IVR drills down to your final destination, by providing you with further options along the way, which are based on choices you make on each path.
What is SMART IVR?
SMART IVR will intuitively route the caller to the most appropriate team or agent. This will probably necessitate the use of multi-level IVR, so that SMART options can be presented to the caller while he navigates the system. This type of system requires very careful planning and design. It often also incorporates "personal" language styles, such as addressing the caller by his name, in order to encourage the caller and help him arrive at the correct destination.
Can IVR authenticate a caller like a live agent would?
Yes. Typically, a one- or two-part process ought to be sufficient. If authentication requires too many steps, this can turn a caller away from the IVR system.
Interested in a quote?
When a potential lead makes that first contact with your business by telephone, his first impression is the most important one, and can make the difference between conversion or not. IVR is a tool that can paint your SME or large enterprise with the mantle of professionalism.
Our team of experts at Conversation Piece are happy to answer any questions about our IVR options and any other telephony services we provide. There are a number of ways to reach us: by phone, email, or our contact page.
Ask for a quote now. We look forward to your call.