Enterprise Cloud Phone System
---
Enterprise Cloud Phone System designed specifically for your business

One of the leading VoIP infrastructures in Ireland

A proven track record – quality service delivery

Our engineers are all certified

Multiple Sites can be connected

Staff mobilised to work from anywhere

Contact Centre with the leading technology
ENTERPRISE CLOUD PHONE SYSTEM FEATURES
We are very proud of the fact that our Enterprise Cloud Phone System services and products are available to all types of companies ranging from small, medium, and even large scale corporations.

Quality
Cutting edge of communications technology to facilitate your business success.

CLOUD AND HOSTED PBX
We offer both cloud and hosted PBX systems for all your internal and external communications.

FULL OFFICE INTEGRATION
Integrate computer systems, mobile communications, and video conferencing

CUSTOMISED AND SCALABLE
All systems are customised to your business needs and most are scalable as your business grows.

NATIONAL COVERAGE
Our dedicated team operate throughout Ireland with our renowned top level service and support
ENTERPRISE CLOUD PHONE SYSTEM QUICKLINKS
Ireland's leading provider for enterprise cloud phone system.
Complete business communication solutions
---
We meet all your enterprise communications needs in-house. From consulting to creating a system that suits your needs and providing the supporting hardware and software you require. We can design API Integration  and integrate with all the Top CRM packages.
Leading VoIP infrastructures in Ireland
---
Our nationwide enterprise cloud phone system VoIP infrastructure is unparalleled in terms of coverage and dependability. We offer dedicated fibre and wireless connections for all your voice and data.
A proven track record of top quality
---
Conversation Piece was founded in 1978. For more than four decades, we have worked with a wide range of corporate clients from the biggest names to smaller enterprises. Our longevity and stellar reputation is testament to our consistency in quality service delivery.
We Know Enterprise Cloud Phone System
Conversation Piece is an integrated telecommunications company offering phone systems and data solutions to businesses all over Ireland. We are very proud of the fact that our services and products are available to all types of companies ranging from small, medium, and even large scale corporations.
We are always on the cutting age of communications technology to facilitate your business success. Our services include VOIP (Voice over IP) telephone systems that are cheaper and more dependable than older analogue systems. We also offer both cloud and hosted PBX systems for all your internal and external communications needs.
With our enterprise cloud phone systems being fully digital, they can be integrated with your computer systems and include mobile communications, video conferencing and call centre functionality
What you get when you work with Conversation piece is a unified modern communication system that goes beyond telephones. All systems are customized to your business needs and most are scalable.
Simply put, we are the ideal communications partner for your business because we are the best at what we do. We were established as a family-owned Telecommunications Company more than 40 years ago and we still retain our founding principle of quality service provision that has fueled our continued growth and success.
As an established enterprise cloud phone system provider, we have perfected our service delivery model. Our experience has enabled us to be in the best position to understand each client's needs to deliver quality services consistently.
We also have a very strict hiring policy to ensure that our engineers and technicians are not only qualified but that they also share our corporate values. We are always committed to providing quality service and we ensure that all our personnel are on board with this mission.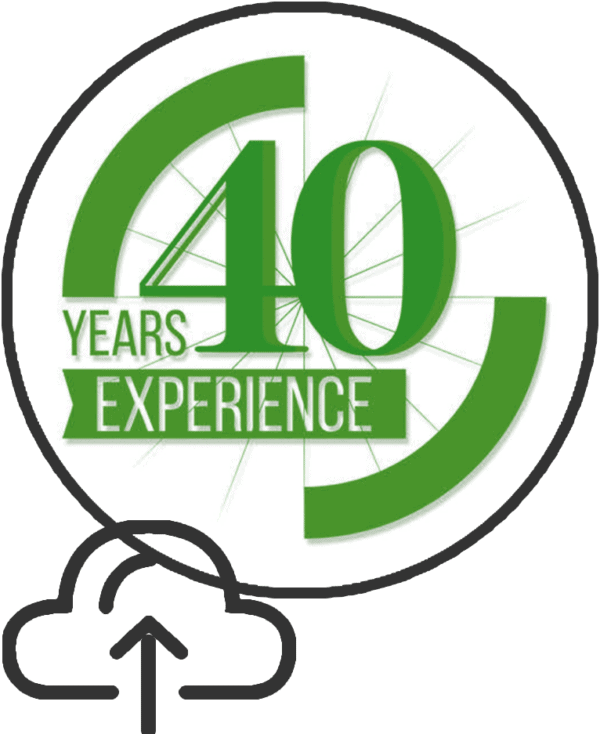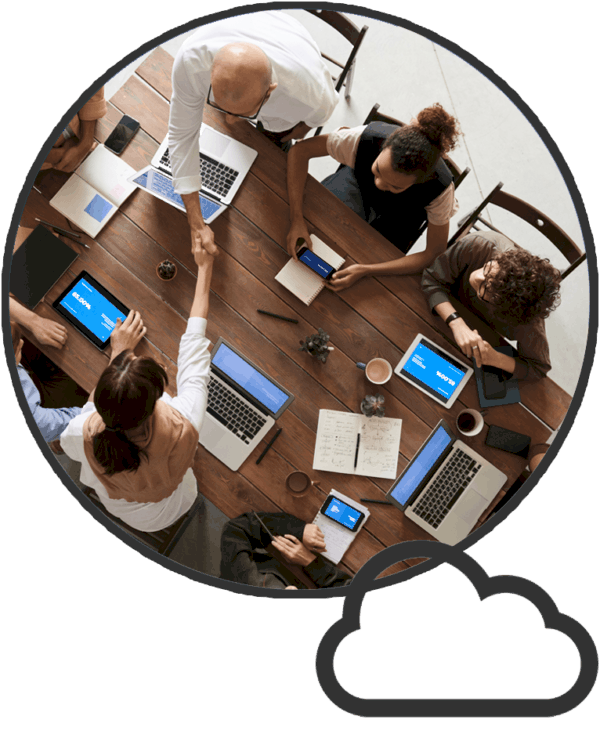 Modernise your business communication system today
Most industries now work with clients and stakeholders on a national or even international scale. You need a robust communications platform to facilitate your business functions in this modern economy.
An enterprise cloud phone system has the functionality features to enable you to do just that. For starters, these modern systems leverage IP phone solutions to carry your voice and data traffic over the internet. The 'IP' part of VoIP means Internet Protocol. This means that your voice communication will be in crisp and clear HD quality, something that couldn't be supported by analogue phone systems.
Apart from the clarity aspect, cloud systems also allow you to integrate IVR (Interactive Voice Response) systems which allow an automated system to answer calls and redirect them as necessary based on caller response. You will also have an increased capacity to record incoming and outgoing phone calls for accountability purposes.
Cost benefits of an enterprise cloud phone system
Having a modern telephone system supporting your business not only better facilitates your communication needs; it also makes financial sense on a long-term basis. For starters, all calls within your organisation will be made free of charge. Since the telephone system is cloud-based, it can allow different branches all over the country to use the same system, and calls between these branches will be free of charge.
With calls being handled over the internet, your business will also see major savings on your phone bill, especially on international calls. Simply put, it is much cheaper to use the online platform for calls rather than the old analogue system. We estimate that you can save up to 60% on your usual phone bill by switching to an enterprise cloud phone system.
Significant cost savings will also be made due to having no line rental charges. With the system being cloud-based, maintenance costs will also be reduced. Conversation Piece offers free installation and training, driving down the capital costs of switching over to a modern system.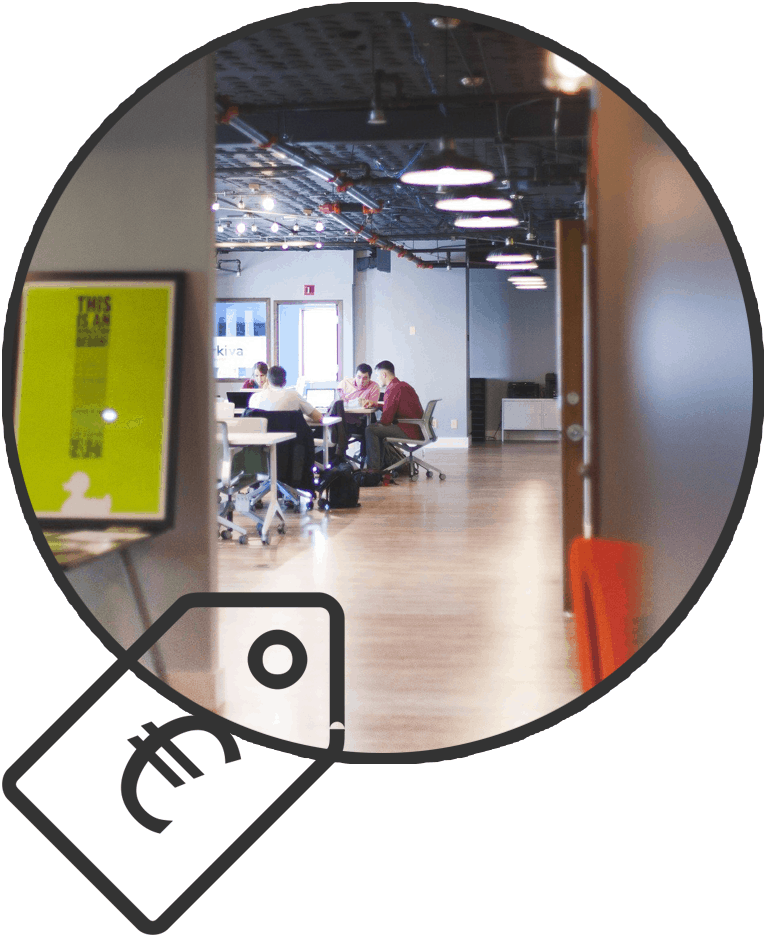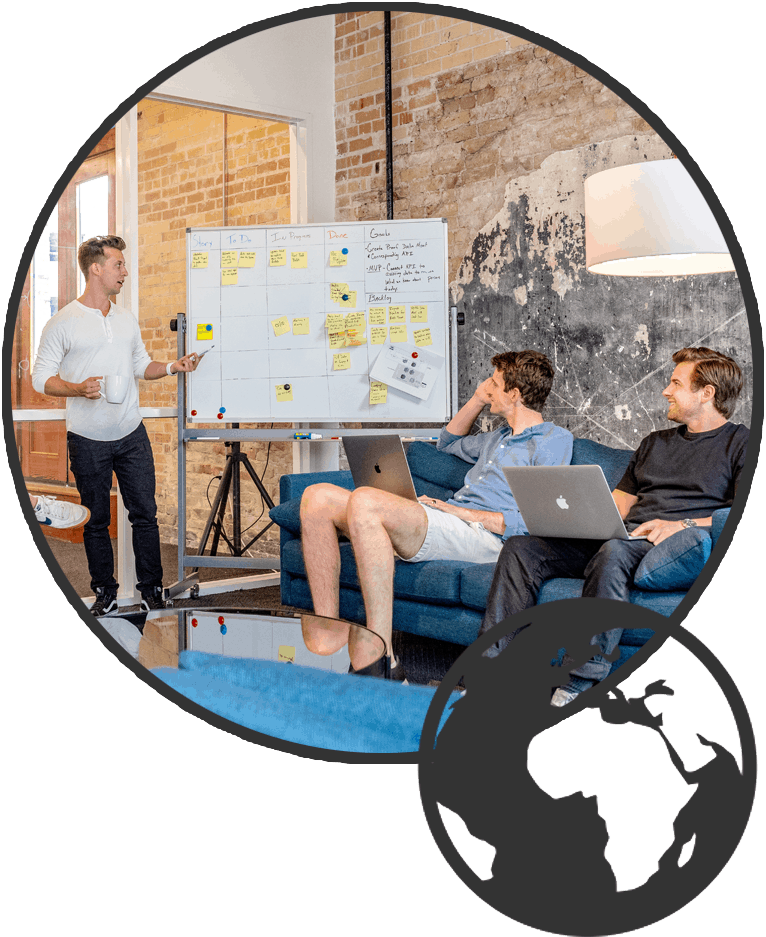 Hopefully, by now we have convinced you of the benefits that your business stands to gain by making the switch and adopting an enterprise cloud phone system. Your next question will then be: "Does your coverage include my area?" If you are based in Ireland, then the answer is an emphatic: "Yes!"
We take a lot of pride in being a local, family-owned business with a truly national reach. Our local status and our four-decade presence in the Irish telecommunications industry means that we understand the communication needs of Irish businesses.
We have two main offices, one in Cork and the other in Dublin. Our VoIP infrastructure, however, covers the whole country. Therefore, as long as your business is located in one of the 32 Irish Counties, you are within the scope of Conversation Piece's coverage.
Conversation Piece satisfies the telecommunications requirements of a wide spectrum of industries. Large enterprises and medium-sized corporations, in particular, benefit from our flexible solutions and services. Take a look at the examples below. These three industries are representative of the client base we serve.

HOSPITALITY SERVICES
We aim for achieving a high Grade of Service (GoS) in our hospitality solutions, connecting both staff or hotel guests, internally and externally. For this sector, we design solutions with state-of-the-art equipment from our Panasonic partners. The equipment assures you of always-available technology that is paired with our cost-saving solutions that are designed and maintained on our apps for your industry's enterprise systems.

OFFICE SYSTEMS
No industry can afford to lose clients due to unsuccessful attempts to connect. Your business phones need to run flawlessly, securely, and efficiently. This can only be achieved by a smoothly running communications infrastructure. Our business phone systems accomplish this, together with our technical support staff and our B2B software solutions, for desk, mobile, and Cloud-based telephony. Our solutions include PCI compliance.

HEALTHCARE ORGANISATIONS
A strong and fit communications infrastructure is critical to the healthcare sector. The ability to connect quickly and clearly to medical staff, or to the families of patients, is crucial. Our efficient installations can handle the broadest possibilities for connectivity, and our solutions offer the most efficient options available through phones, computer systems, and the Internet.
Benefits of Cloud Phone System for Business
Have you ever wondered why cloud PBX is the best modern phone system solution for most businesses? This video talks about the most important benefits of cloud telephone system.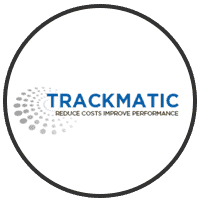 Scott Hayden – Managing Director
"Excellent service, we purchased the gigaset DX800A, Very good phone ideal for a growing business like ours and service and support excellent"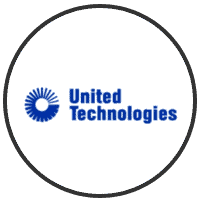 Oscar Fernandez Orellana – IT Manager
" The installation of the phone system was completed successfully. I would like to highlight the professionalism displayed by Brendan as well as …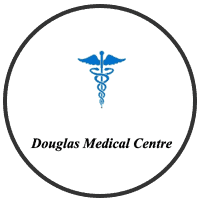 Dr Brendan Crowley
We are a busy medical centre in Douglas Village Cork, the telephone system was updated by Conversation Piece. The sales person that visited us was extremely professional …
Frequently Asked Questions (FAQs)
What is VoIP?
VoIP is an acronym that stands for Voice over Internet Protocol. It converts voice into digital signals that are then carried through the internet to the recipient device. The digital nature of the signal means that VoIP calls can be made from any internet-connected computer, a VoIP phone or any other compatible internet-connected device.
VoIP systems differ from analogue telephone systems in two ways. Firstly, with a dependable internet connection, you can get high-quality HD sound quality on your calls. Secondly, since signals are being carried through the internet, it is much cheaper to make calls, especially international calls.
The VoIP framework is what supports all enterprise cloud phone systems.
What is the difference between Cloud and Hosted PBX systems?
These terms are usually (erroneously) used interchangeably. While both refer to enterprise cloud phone systems, there are subtle differences in their implementation and functionality.
Under both types of systems, the supporting technology is owned and maintained by your telecoms provider. The main difference between the two is scalability.
Cloud-hosted PBX systems are scalable, in that, your business can expand its capacity in terms of adding (or removing) the number of users supported by the phone system. Therefore, if you initially had four users, but need to hire more, they can easily be included if you have a cloud PBX system.
A Hosted PBX system is not scalable. Here, you pay for a fixed number of users. So, if you pay for a 15 user system, you can't add or remove from this capacity without getting a new system. If you suddenly need 13 users, you will still be paying for a 15 user capacity system.
In terms of payment, in a cloud PBX system one pays per user, while in a hosted PBX system, a business pays for a fixed capacity.
Do I need to completely replace my hardware to use IP Phone Solutions?
While it is advisable to have modern equipment that will truly unlock the full potential of an enterprise cloud phone system, it is not mandatory. There are multiple adapters and routers that can be used to migrate your existing 'analogue' system to a digital platform.
This allows you to immediately reap the rewards of having a digital system in place without a prohibitive capital outlay. With time, you can modernize your system to better utilize the digital platform.
What is a SIP trunk?
A SIP trunk is the digital equivalent of the traditional trunk line. In a communications network, a 'trunk' is an external communications line that is shared by a network. Think of it like how a single tree trunk supplies all the tree branches with nutrients, water etc.
In an analogue PBS system, actual physical cables were used as trunk lines which were shared by all users in the network. SIP is an acronym standing for Session Initiated Protocol. It is the external connection channel shared by the users of an enterprise cloud phone system.
Call us today to book a consultation or get a quote
---
As it has become clear, your ability to meet organizational targets is heavily dependent on the communication platform you use. Communication is the lifeblood of any business. It allows you to communicate with your clients, suppliers and other stakeholders. In the 21st century, you need an enterprise cloud phone system.
Our customer support staff are available on a full-time basis to answer any questions you may have regarding our products, services and pricing. Better yet, why not book a consultation meeting so that one of our experts can understand your business's needs and tell you how we can be of service.
As the leading business phone systems provider in Ireland, we have the perfect system that is customized to meet your unique needs.