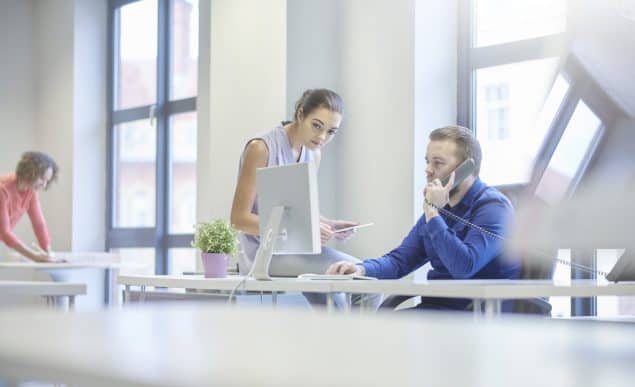 VOIP is one of the principal solutions being considered by business owners — particularly in the small to medium enterprise sector — as they consider joining the significant global migration from landline and other legacy communications technology. There are three principle VoIP trends to remain alert for when planning a move from traditional systems.
Voice over Internet Protocol is, as we have seen for a variety of reasons on this blog, one of the most ideal telephone systems for small business: affordable while sufficiently advanced to allow the company to function effectively in today's environment
IP telephony voice systems remain the most solid value proposition for a small business in need of a modern phone business for the customer, inter-personnel and B2B contact, not just in terms of the call cost, but also the flexibility that they offer.
Three Important VoIP Trends for Small Business
Of the VoIP trends that will be decisive for customers researching the best telephone systems for small business over the next year, the three most significant are value for money, innovation, and continued evolution beyond voice.
1. Value for Money
From a small business point of view, the value proposition of VoIP is tough to top, and it will remain a primary factor in influencing SMEs to make the leap from legacy systems. IP telephony has not yet vanquished TDM, the phone technology based on circuits switched by PBXs that facilitated individual extensions, voice mail, conferencing, caller ID and other calling cards of corporate business phone systems. In fact, TDM remains profitable, but, according to experts, only for as long as a sufficient groundswell of businesses begin asking for and moving to VoIP.
VoIP entails further savings from the lack of physical infrastructure. It requires no in-house or external physical technical support to move phone extensions or increase or decrease the number of handsets, for example. This is all handled remotely, via the cloud, by VoIP providers.
It also has a richer set of features than available with legacy systems. In fact, the most advanced features available on legacy set-ups, such as caller ID, individual voicemail and many more, are standard with IP telephony, and the innovation is ongoing.
2. Innovation
We live in an age of flux and change, and telephony has been at a certain plateau for so long that the ongoing developments in IP telephony ensure that innovation is certain to be one of the decisive VoIP trends in the coming months and years.
The world of the second decade of the 21st century is a world where it is no longer necessary to have a static landline on the desk to get business done by telephone.
However, while the operating system for the desk phone may be facing medium-term obsolescence, the desk phone itself is not.
Expect a period of improvement and innovation, perhaps touch screens, wireless connection, hi-res video displays, and other smartphone-like features, as vendors develop phones to make the most of VoIP's potential at the desktop.
3. Evolution
This is perhaps the most exciting of the VoIP trends likely to influence decision-makers who are considering the best telephone systems for small business.
VoIP does not limit the user to telephony, but puts a world of data dissemination and access at their fingertips, for the benefit of their organisations and their customers.
Smart Voice is viewed as the next step in telephony, using voice conversations as a data set in the Artificial Intelligence/Big Data movement. We're already familiar with Siri and the Amazon Echo, voice-controlled intelligent personal assistant services that, in the case of the Echo, can control smart devices.
Amazon's technology was four years in development and while there is unlikely to be any major evolutionary leap in business telephony in the next year, innovation is one of the VoIP trends likely to be most decisive in the medium term.
VoIP is a leap forward from traditional phone systems, and also the threshold of a world that is not yet fully realised, but which will be a reality in the near future.