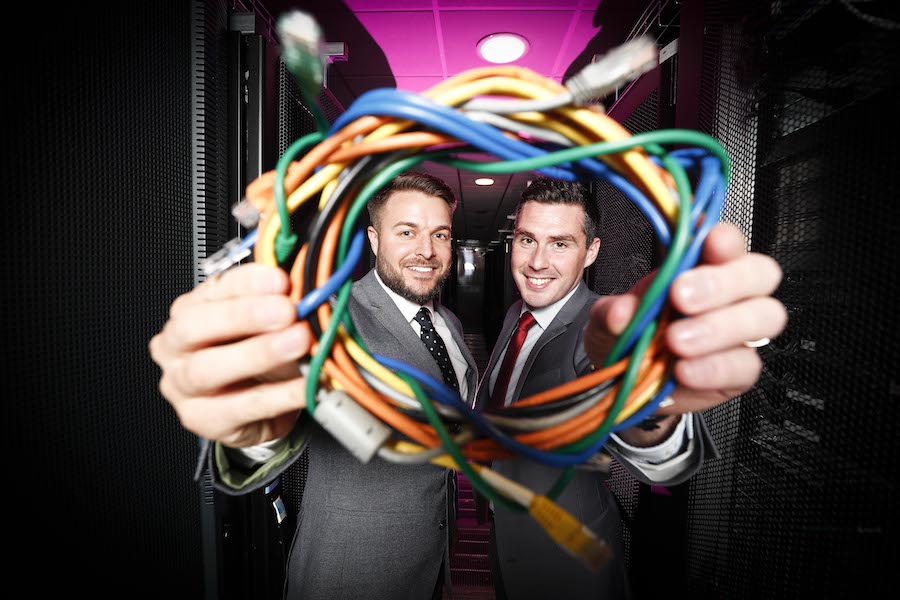 Conversation Piece, a provider of on-site and cloud phone systems to businesses throughout Ireland, has signed a deal worth €1.5 million with Irish wholesale telecoms company, Agility Communications.
The new agreement is expected to generate up to 10 new jobs across both companies and runs over the next three years.
The deal will allow Conversation Piece to deliver enterprise-level VoIP, telephony and cloud phone system products to its customers over Agility Communication's network. As a nationwide Tier 1 network, Conversation Piece's customers can also avail of Agility's dedicated gigabyte fibre broadband anywhere in Ireland.
Conversation Piece celebrates 40 years in business this year and currently employs 15 people in its Dublin and Cork offices. As business telecommunications specialists, it provides both cloud-based and traditional PBX phone systems as well as VOIP, with local technical support throughout Ireland. Customers include SMEs and multinationals across a wide range of industries nationwide.
Speaking of the deal, Seamus Dunne, Sales Manager for Conversation Piece said: "Our customers have come to rely on us to deliver reliable, affordable and easily scalable voice and data services for decades. We've worked with Agility since 2015 and find the quality of service it delivers to be unparalleled. It has been a key part of our growth over the past few years and this new deal will help accelerate this growth further."
Shane Tully, Head of Carrier Services at Agility Communications, speaks of the significance of the deal: "Our continued investment in our carrier infrastructure enables us to deliver top-level voice and data solutions to our partners, who in turn can provide the highest quality phone and broadband services to their customers at some of the most competitive rates on the market. The deal is significant for both companies. Not only does it ensure continued growth and new jobs but it enables Irish SMEs to avail of industry-leading telecoms solutions they can trust."
Based in Dublin, Agility Communications provides wholesale line rental, VoIP services, fibre broadband connections and MPLS solutions to reseller partners.
The company has invested significantly in building a full-featured network architecture to provide its partners with a robust and flexible infrastructure that is constantly monitored by a team of engineers to ensure 24/7 connectivity.