Improving services and communication functions in the workplace has become simpler and more accessible through the development of modern phone system technologies. Hosted PBX system for a small business is an example of these enhancements, as it has quickly become a universal enterprise solution that provides functionality, cost efficiency and a seamless flow of communication.
Hosted PBX: What it is and why it is the best choice for a small enterprise
The term, Hosted Private Brand Exchange (PBX), refers to a cloud-based phone system technology that has taken small and medium enterprises by storm lately.
The key to the success lies in the flexibility of the communication, as the hosted PBX technology does not require installing any telephone cables or expensive on-site hardware. Cloud-hosted packages are flexible and can be tailored to every budget, so this solution is often the preferred choice of start-ups too.
These are three key aspects that are critical to business success nowadays, that our modern cloud-hosted system helps you achieve :
– More freedom, flexibility and location independence: employees and clients from locations all over the world can communicate easily and effectively using a telecommunication system connected to the Internet. Mobile phones can be also connected to the system.
– Savings: with no phone cable and on-site phone system infrastructure cloud PBX is accessible for every small business. The calls are much cheaper too.
– Exceptional customer service: cloud phone comes with plenty of extra phone call features that are very difficult, or even impossible to accommodate in a standard non-virtual PBX structure.
Benefits of Cloud Hosted PBX Phone System
Here are some more specific benefits of investing in a hosted phone system:
Savings:
Of course, the budget for investing in a telephone system is always a problem, especially when it comes to small businesses or start-ups. The good news is that choosing a hosted PBX phone system will cost your business less than other technologies that rely on an on-site PBX telephone system.
Hosted systems do not require additional physical hardware to be installed, and then regularly maintained, in your office.
With our technology, you save money on:
Training your staff (we provide it free of charge)
PBX infrastructure setup and installation (no need for phone line extensions & pbx hardware)
Expensive PBX system maintenance fees (there are none!)
Hosted PBX works everywhere where there is an Internet connection!
Another fact that makes this solution very attractive is its geographical flexibility & location independence. As the Internet connection enables a virtual presence, your staffs can work not only in an office but also from their mobile phones 'on the go', laptops at home and even from abroad.
More flexibility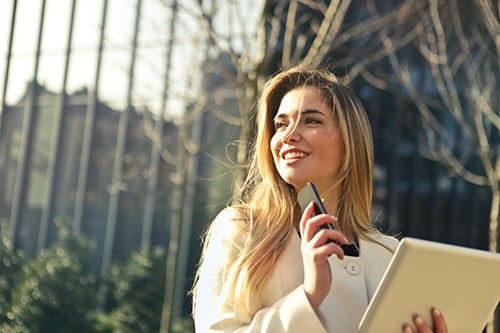 Traditional telephone systems have certain restrictions on the number of users and lines attached to them.
It is also more difficult to add or remove a user.
That may not match the optimal scenario for your small company growth goals, and can also be an obstacle when there is a sudden need to downsize.
With a cloud PBX system, you can tailor the size of your network to your needs by easily increasing or decreasing the number of users and user functions.
More professional company image & better customer service
Of course, with more demanding customers and greater market momentum, companies need to look for ways to differentiate and gain a competitive advantage. A modern phone system can be a valuable asset to increase the credibility of your business.
Extensions transfer, call recording, voice mail, conference calls, auto-dialing, and music for calls-on-hold are some of the abundant benefits this business phone system has to offer. Presenting a professional company image to the world is essential today, so make sure you impress your customers and partners with our modern phone features when they contact you .
Improved productivity
Virtual PBX systems are highly functional and provide a better communication flow that is much more efficient for your business. With this our system, you can create detailed reports, automatically record calls, and track performance over time.
… And More!
There are tons of other benefits that will make your employees' work easier:
You can easily transfer calls coming to an office number to mobile phones
Coordinate multiple offices in the city or around the world and manage everything with the same phone system. You can even forward calls to callers' local office, even if you only provide one phone number on your website. This can be a great benefit for companies that want to open multiple offices, or for people in the service industry who want to offer services in different locations.
Enjoy less work overload.
With a hosted PBX your phone system is hosted externally (in a cloud) and above all it is managed by our professionals with years of experience. Did you know that Conversation Piece has been in the telecommunications business for over 40 years? You can be sure we are the experts in the field. No more problems with the internal communication system maintenance or repair. The new technology requires minimum effort from you, so you to keep working on what's important.
It allows you to use a wireless, ergonomically designed headsets that are much more comfortable than traditional phone sets.
Take advantage of working with freelancers and contractors. Working with freelancers is much easier if you can simply add them to your existing telephone network. They can even answer calls coming to your office number as if they were in the office – your customers do not need to know they work remotely.
Less downtime.
If your local PBX system fails, it cannot receive or make calls until it has been repaired. In a hosted solution, your calls are made over the Internet connection, so the system is more reliable.
Easy of use.
Easily manage or change features such as call transfer, music on hold, call barring and call picking. You can also perform tasks such as group dialing and call analysis from a single web interface.
Modern call features.
Extra features, like unlimited free long-distance calls, your local or toll-free number, and visual voicemail, that can easily be added, removed or modified according to your needs.
If you need advice on which business system is best for your business, contact us and our experts will help you find the right solution matching your budget and needs.