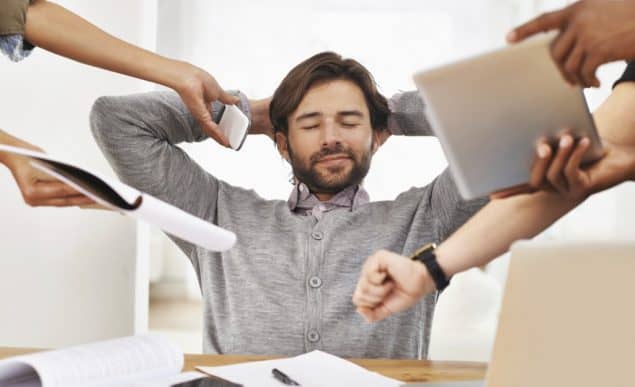 The modern business environment demands a communication business phone system that is able to withstand the rigours and fluidity of the modern economic and business environment.
Workspaces are less static, mobile comms has steadily blurred the traditional distinctions between 'work' and 'home', and business has swiftly transcended regional and geographic boundaries.
In such a world, you'll need to plan a business phone system that is up to the challenges, and one which will help you to administer the flow of information.
Thankfully, modern business phone systems embody many of the solutions to these challenges. Here are just five things to think about when reviewing the efficiency of the phone system for your business.
1. Upgrade From Traditional Systems
Your business's telephone system is a key interface between your firm and the outside world, os it's vital that you have a system that functions efficiently, in line with what your customers expect from your brand.
In the increasingly fluid and mobile modern business world, a traditional business phone system will not be able to cope if you and your team are conducting business outside of the office: an increasing reality for companies of all sizes and sectors.
Many modern business phone systems employ Internet Protocol (IP) Telephony, meaning that the technology uses the internet to exchange voice and other forms of information, such as fax, that was traditionally relayed via the Public Switched Telephone Network.
IP Telephony is part of a general convergence of computers, telephones and television/video into an integrated information environment. It enables your team to function as effectively on the move as they do from their office workspace, and it is fluid enough to cater for a variety of staffing configurations and workforce sizes.
VoIP (Voice over IP) phones alone have numerous advantages over traditional phone systems. Once connected to the internet, they have email-like Ids that enables the managing and organising of contact lists and sharing contacts over multiple accounts. Most importantly, they offer significant call savings for your business.
2. Focus on Effective Voice Solutions
As we've seen, VoIP is an ideal solution for businesses that want to communicate effectively while minimising the administrative hassle of traditional telephone contact lists. But when you get into VoIP it opens up a whole host of possibilities, with some systems offering the option of checking voice messages from their email, either on a PC or a mobile device.
In terms of business administration, technology can be a double-edged sword because a business can grow in line with the opportunities opened up by the IT. In the frenetic pace of a busy, growing office, it's sometimes easy for customer service to take second place.
However, the modern technology offers services that can swiftly re-route or forward calls to a project manager or team member on the road, improving your accessibility to clients. Other modern solutions include broadcast messaging, whereby a single message can be delivered to as many of your contacts as you require.
3. Think 'Organisation'
Modern business phone systems can perform an integral role in the organisation of your firm's day to day administration. The voice and messaging solutions we've discussed above are the tip of the iceberg.
When you are drawing up a list of reasons why you need to upgrade your business phone system, it's important to think of time-consuming administrative communications that can be automated. The chances are that a new phone system will have a solution and one that will significantly boost the productivity of your organisation.
4. Consider Automated Calendar Assistants
Appointments with clients are the very lifeblood of a growing business, and they can come in twos or threes, particularly at the early stage of negotiations. Using traditional administration systems it can be a headache to keep track of all the meetings you've arranged, as well as taking care of all the to-dos and follow-ups that arise at each meeting. Modern business phone systems can utilise automated calendar assistant to auto-send calls to anyone who has scheduled appointments and confirmed or canceled appointments are integrated, real-time, with your calendar. A fantastic resource for a busy office of multi-tasking employees.
5. Learn How to Use Your Business Phone System
It May sound like the most obvious point of all, but business communications tools are a considerable financial investment, and you won't get any decent return on that outlay if you do not invest appropriate time in learning how to fully utilise the system.
Fortunately, modern business phone systems such as those offered by Panasonic, Siemens, and Gigaset, are so user-friendly and intuitive that any time spent in learning about and training in a new system will soon unleash an upswing in the productivity and efficiency of your operation.