Business Phone Systems for Every Office
---
Whatever your company communications needs, we have the skills, knowledge, and experience to help.
Business Phone Systems for Every Office
---
Whatever your company communications needs, we have the skills, knowledge, and experience to help.
Phone Systems
Designed specifically for small or medium-sized businesses looking to take advantage of Panasonic's reputation for quality technology.
VOIP
Reduce the cost of your business phone bills with Conversation Piece.Save up to 60% on calls and reduce line rental fees. Free Bill Analysis Available.
Cloud Phone System
All the features and benefits of a phone system without any additional costs. No line rental and reduce your call costs by up to 60%.
Business Phone Systems for efficient office communications
Welcome to Conversation Piece, your local business telephone systems specialists. Whatever your company communications needs, we have the skills, knowledge, and experience to help.
Conversation Piece was formed in 1978 as a wholly owned Irish Phone Systems & Data Company. We have become a leading player in the Irish telecommunications industry, providing complete communications phone system solutions on a national scale to small, medium and large sized client companies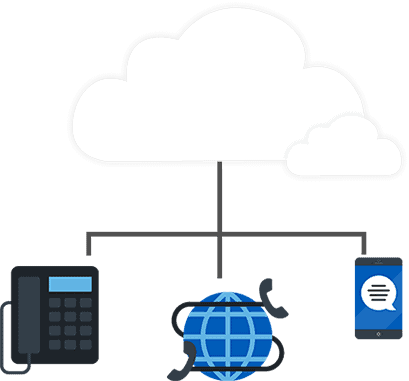 Bring a flexible and common sense approach to your telephone systems needs
Understand your companies requirements and your long-term goals and challenges
Leveraging our telecommunication experience to enable you to achieve your objectives
Provide a single-source, solution as a managed service
Business Phone Systems in Ireland – Why Conversation Piece is your Best Choice
Conversation Piece was founded in 1978 and has been a leading player in the Irish telephone systems industry since then.
Our services are accessible and beneficial to all. We believe in always providing our customers with the very highest level of service possible, offering them with practical business phone system solutions. Conversation Piece staff always makes customers' needs a priority. Our trusted team of telecommunication experts always offer practical and unbiased advice to help clients overcome their challenges related to organisational communication.
We understand that each customer has their own individual needs and circumstances, which is why we always endeavor to ensure that we take a unique approach to each of them. At Conversation Piece, we are proud to have highly specialised installation and maintenance teams on hand at all times, which means that we have plenty of support and help for our customers. We are always here for you when you need us!
We offer independent, personalised and cost-effective solutions; from the consultancy of a prospective project right through to the installation and training that comes with it. We also have an in-depth knowledge and experience in IP communications and information technology that can be used to supply, install, and maintain systems that are state of the art to basic telephone applications.
Telephone Systems – modern solutions for your business
We offer a nationwide service complete with local engineering which covers all 32 counties in Ireland, along with a full-time help and support desk for our customers. As the leading supplier of telecommunication and voice products in Ireland, we are proud to offer a wide range of business phone systems to our customers. These include VoIP systems, regular phone systems (traditional PBX), and cloud-hosted phone systems. Each of them comes with its own unique benefits and to perfectly fit businesses of any size and budget.
Often, business owners can struggle to know which phone system offers their business the best potential for success, which is where we come in. We can provide businesses with a better insight into each option, discussing the pros and cons of each, and making a recommendation based on what we think the best system would be for their specific needs. We do not offer a one-size-fits-all approach, we look at each business and its needs carefully and recommend the best product for that specific customer.
Have a question? Just ask!
We understand that selecting a business phone system is not always an easy task, which is why we are always happy to talk about each aspect of each system through with our customers. Whatever questions our customers have, we always take the time to carefully answer them, making sure to explain every aspect of each system to them in detail, because we know how important it is to a business's success, that the right phone system is purchased. CONTACT US and we will be happy to answer any phone systems related query within 24 hours.
How we are different:
Conversation Piece has over 40 years of experience in the telecommunication field and is trusted by hundreds of business customers from Ireland. We take advantage of our experience in the telecommunications industry to ensure that we offer you the very best solution suitable for your business' specific needs.
At Conversation Piece, our aims are to offer you a flexible and common-sense approach to your phone system needs. • We make sure we understand your organisation's specific requirements and short and long-term goals, and how the right phone system can help you to achieve them, before suggesting the final solution.
We promise to provide you with a managed, single-source system that will be easy to use and highly effective.
What are the benefits of each service?
Traditional PBX Phone system:
The phone systems that we offer has been designed for businesses of all sizes that want to take advantage of the high-quality technology offered by PANASONIC and SIEMENS, to make business phone calls easier. This smart hybrid PBX phone system expands from 3 extensions and can have up to 1000'sofextensions with Expansion Units installed. It also has built-in software, such as mobile solutions, call centre solutions and voicemail. Want a free quote today? Get in touch!
VoIP:
VOIP SYSTEMS allow businesses to save up to 60% of the cost of phone calls and also reduces the cost of line rental fees. It offers location independence – you can make and receive phone calls on your 'landline' number from any location as long as there is an internet connection. You can integrate the technology with other systems and with plenty of additional modern features, like conference calls, voicemail to email and more. It is a more flexible option than traditional phone systems. Want to get a better idea of how much money this system could potentially save you? We offer a free bill analysis that will explain in detail the savings that this business phone system will achieve for your organisation.
Cloud phone system:
A CLOUD PHONE system comes with all of the benefits and features of a regular phone system but without the cost of the traditional PBX. On average, cloud phone systems can save businesses up to 60% on the cost of their phone calls, and there are no line rental costs to cover. Do you like the idea of reducing the cost of your phone calls each month? We offer a free consultation to explain to you how much the ideal cloud phone system would cost you, and what savings it could offer your business.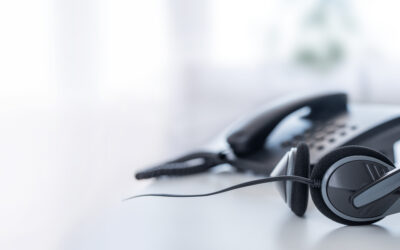 VoIP systems have been around for years, but their prevalence and prominence has exploded in the past 2 years since the onset of the pandemic. Why? Well mainly as businesses moved to either a hybrid/fully remote model, the need for clear, accessible and easily...
[et_pb_logo_slider _builder_version="3.22.4" randomize_order_on_pageload="off" show_dots="off" show_arrows="off" z_index_tablet="500"]
[et_pb_logo_slide _builder_version="3.22.4" src="https://conversationpiece.ie/wp-content/uploads/2020/05/9.png" url_new_window="on" box_shadow_style="none" box_shadow_horizontal="box_shadow_style,%91object Object%93" box_shadow_vertical="box_shadow_style,%91object Object%93" box_shadow_blur="box_shadow_style,%91object Object%93" box_shadow_spread="box_shadow_style,%91object Object%93" hover_transition_duration="300ms" hover_transition_delay="0ms" hover_transition_speed_curve="ease" /][et_pb_logo_slide _builder_version="3.22.4" src="https://conversationpiece.ie/wp-content/uploads/2020/05/8.png" url_new_window="on" box_shadow_style="none" box_shadow_horizontal="box_shadow_style,%91object Object%93" box_shadow_vertical="box_shadow_style,%91object Object%93" box_shadow_blur="box_shadow_style,%91object Object%93" box_shadow_spread="box_shadow_style,%91object Object%93" hover_transition_duration="300ms" hover_transition_delay="0ms" hover_transition_speed_curve="ease" /][et_pb_logo_slide _builder_version="3.22.4" src="https://conversationpiece.ie/wp-content/uploads/2020/05/7.png" url_new_window="on" box_shadow_style="none" box_shadow_horizontal="box_shadow_style,%91object Object%93" box_shadow_vertical="box_shadow_style,%91object Object%93" box_shadow_blur="box_shadow_style,%91object Object%93" box_shadow_spread="box_shadow_style,%91object Object%93" hover_transition_duration="300ms" hover_transition_delay="0ms" hover_transition_speed_curve="ease" /][et_pb_logo_slide _builder_version="3.22.4" src="https://conversationpiece.ie/wp-content/uploads/2020/05/6.png" url_new_window="on" box_shadow_style="none" box_shadow_horizontal="box_shadow_style,%91object Object%93" box_shadow_vertical="box_shadow_style,%91object Object%93" box_shadow_blur="box_shadow_style,%91object Object%93" box_shadow_spread="box_shadow_style,%91object Object%93" hover_transition_duration="300ms" hover_transition_delay="0ms" hover_transition_speed_curve="ease" /][et_pb_logo_slide _builder_version="3.22.4" src="https://conversationpiece.ie/wp-content/uploads/2020/05/5.png" url_new_window="on" box_shadow_style="none" box_shadow_horizontal="box_shadow_style,%91object Object%93" box_shadow_vertical="box_shadow_style,%91object Object%93" box_shadow_blur="box_shadow_style,%91object Object%93" box_shadow_spread="box_shadow_style,%91object Object%93" hover_transition_duration="300ms" hover_transition_delay="0ms" hover_transition_speed_curve="ease" /][et_pb_logo_slide _builder_version="3.22.4" src="https://conversationpiece.ie/wp-content/uploads/2020/05/4.png" url_new_window="on" box_shadow_style="none" box_shadow_horizontal="box_shadow_style,%91object Object%93" box_shadow_vertical="box_shadow_style,%91object Object%93" box_shadow_blur="box_shadow_style,%91object Object%93" box_shadow_spread="box_shadow_style,%91object Object%93" hover_transition_duration="300ms" hover_transition_delay="0ms" hover_transition_speed_curve="ease" /][et_pb_logo_slide _builder_version="3.22.4" src="https://conversationpiece.ie/wp-content/uploads/2020/05/3.png" url_new_window="on" box_shadow_style="none" box_shadow_horizontal="box_shadow_style,%91object Object%93" box_shadow_vertical="box_shadow_style,%91object Object%93" box_shadow_blur="box_shadow_style,%91object Object%93" box_shadow_spread="box_shadow_style,%91object Object%93" hover_transition_duration="300ms" hover_transition_delay="0ms" hover_transition_speed_curve="ease" /][et_pb_logo_slide _builder_version="3.22.4" src="https://conversationpiece.ie/wp-content/uploads/2020/05/2.png" url_new_window="on" box_shadow_style="none" box_shadow_horizontal="box_shadow_style,%91object Object%93" box_shadow_vertical="box_shadow_style,%91object Object%93" box_shadow_blur="box_shadow_style,%91object Object%93" box_shadow_spread="box_shadow_style,%91object Object%93" hover_transition_duration="300ms" hover_transition_delay="0ms" hover_transition_speed_curve="ease" /][et_pb_logo_slide _builder_version="3.22.4" src="https://conversationpiece.ie/wp-content/uploads/2020/05/1.png" url_new_window="on" box_shadow_style="none" box_shadow_horizontal="box_shadow_style,%91object Object%93" box_shadow_vertical="box_shadow_style,%91object Object%93" box_shadow_blur="box_shadow_style,%91object Object%93" box_shadow_spread="box_shadow_style,%91object Object%93" hover_transition_duration="300ms" hover_transition_delay="0ms" hover_transition_speed_curve="ease" /]
[/et_pb_logo_slider]